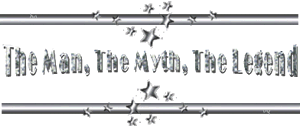 Introducing the newest Donald O'Connor Web Site
Donald O'Connor
in Context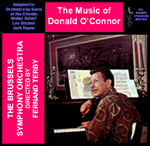 Click above for a tribute to
Peggy Ryan
The Donald O'Connor Web Site Update
Last Update 9/2/06
Excerpt from The Tucson Citizen
'Singing In the Rain' star's estate to go on sale
TERRY TANG
The Associated Press
6/28/2006
PHOENIX - As he demonstrated in the classic film "Singing In the Rain," entertainer Donald O'Connor could wipe the floor - and a few walls - with his dance skills.
Starting Friday, fans can walk O'Connor's floors and have a chance to buy a pair of his tap shoes at a three-day estate sale his family is holding at the late actor's home in the Village of Oak Creek, outside of Sedona.
Just don't refer to his possessions as stuff.
"My husband didn't own stuff," Gloria, O'Connor's widow, said in a phone interview from the Village of Oak Creek. "He had wonderful, beautiful things."
Among O'Connor's possessions up for sale are a $30,000 Rolls Royce, a baby grand piano, more than 25 pairs of tap shoes and the vest he wore in the movie "Anything Goes."
Oil paintings and dolls belonging to actress Joan Crawford, whose house O'Connor purchased in the '60s, are also up for grabs.
I received an email from authors Scott and Jan MacGillivray of Massachusetts, whose biography of Gloria Jean has just been published, entitled Gloria Jean: A Little Bit of Heaven.
"We thought you and your fellow Donald O'Connor admirers might be especially interested in knowing about this," they wrote. "Because (as you might imagine) Mr. O'Connor figures quite prominently in the book. There are numerous first-person recollections by Gloria, as well as a number of photographs, which we think Donald's fans will enjoy."
The book is available in both paperback and hardcover editions: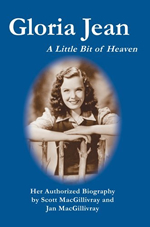 Gloria Jean: A Little Bit of Heaven (Hardcover)
Paperback
The DVD Anything Goes was released in September 2005. The story is nothing to dance about in this 1956 film, but Donald O'Connor gets a few opportunities to shine, particularly in a duet with Mitzi Gaynor to It's DeLovely. It's well worth sitting through the clunky plot.
Child/Teen star Gloria Jean sent me a very charming note last year about her friendship with Donald O'Connor —

Gloria Jean, Donald O'Connor and Peggy Ryan in What's Cookin'

Dear Teresa,

From the moment I worked with Donald O'Connor, I knew he had a special kind of talent. We made six movies together and each one was an adventure. I always thought his dancing deserved more praise than he received.

I admit I loved him. As we grew older we would meet at Hollywood parties, and I told him. He looked at me and said, "Now you tell me."

I'm very proud to have been a part of Hollywood in those years and especially working with Donald O'Connor.

Gloria Jean
Gloria Jean has a delightful website. The site has a filmograhy, photo gallery and articles. Also on the site are CD, photos (like the one above) and VHS movies for sale, including five of the six she made with Donald. As far as I know these films are not available elsewhere. You can order them from her here for $24.95 per film plus shipping.
Gloria Jean-Donald O'Connor Films
What's Cookin' (1942)
When Johnny Comes Marching Home (1942)
Get Hep to Love (1942)
It Comes Up Love (1942)
Mister Big (1943)
Follow the Boys (1944)
I'd like to thank the Academy...
For ending their 2004 Tribute Presentation with Donald O'Connor. In a year when we lost so many great performers, Donald was given a place of honor. It's not the Lifetime Achievement Award, but it was nice all the same.
If you'd still like to suggest that the academy give Donald O'Connor the Lifetime Achievement Award you may write, phone, fax or email them at:

Academy of Motion Picture Arts and Sciences
Academy Foundation
8949 Wilshire Boulevard Beverly Hills, CA 90211-1972
Phone: 310-247-3000
Fax: 310-859-9351 or 310-859-9619
E-mail: ampas@oscars.org
To make a similar request of the American Film Institute write to:

AFI
2021 N. Western Avenue
Los Angeles, CA 90027-1657
323-856-7600
323-467-4578 Fax

The American Film Institute did choose two of the songs which Donald performed in Singin' in the Rain for their AFI's 100 Years... 100 Songs List released June 1st. "Make 'Em Laugh" and "Good Mornin'" were voted 49th and 72nd respectively.
In July 2004 Donald O'Connor was also inducted into the Tap Dance Hall of Fame along with now deceased fellow tappers Ann Miller and Gregory Hines.
Great news for Donald O'Connor fans! Call Me Madam (1953), never before released in any format, is now available on DVD. This was truly a lost treasure: a wonderful musical, political satire and gentle romance. One of Donald's best film and one of the few screen appearances of Ethel Merman. And no, the romance isn't with Ethel. It's with the lighter than air Vera-Ellen.

And even more great news! The first four Francis the Talking Mule films have been released on DVD. That's Francis, Francis Goes to the Races, Francis Goes to West Point and my personal favorite Francis Covers the Big Town. All classics and all on one DVD. You can order The Adventures of Francis the Talking Mule Volume I (Isn't that great? That means they'll have a Volume II!) and/or order Call Me Madam from Amazon.com. Just click on the links below.
It never rains, but it pour. Two more Donald O'Connor films were released on DVD last summer. The first was Donald's final film Out to Sea (1997) released June 1st and the second was the frothy Bobby Darin/Sandra Dee concoction That Funny Feeling (1965) which came out on August 3rd, 2004. That's Entertainment (1974) was released on DVD in October 2004 and Ragtime (1981) was released on November 16th 2004. Donald has little more than cameos in both films, but they're well worth getting in any case.
| | |
| --- | --- |
| Recently released and available now is the soundtrack (sort of) for Donald's 1956 film Anything Goes with Bing Crosby. Some cuts are actually studio tracks. "You're the Top", for instance, which Donald partly sings in the film, is a studio version featuring only Crosby and Mitzi Gaynor. You can buy it from Amazon by clicking on the album cover to the right. | |
Sidney Miller, Donald O'Connor's longtime writing and comedy partner, died Jan. 10 2004 in Los Angeles after a two-year bout with Parkinson's disease. He was 87.

Miller co-starred in eight Donald O'Connor films and in the songwriter sketches they performed on "Colgate Comedy Hour" and the "The Donald O'Connor Show."

Miller appeared in more than 100 motion pictures from the time he became a contract actor at MGM, where he first appeared in two Mickey Rooney movies, "Boys Town" and "Men of Boys Town."

His career as a television director included such shows as "Get Smart," "Bewitched," "The Monkees," "That Girl," "The Addams Family," "My Favorite Martian," "McHale's Navy," "Bachelor Father" and "Celebrity Playhouse."
---
David "Tom" Stern III, author of the novel "Francis, the Talking Mule" which inspired the Universal film series starring Donald O'Connor, died Saturday November 22nd 2003 in San Francisco. He was 94.

On October 27th 2003 Donald received a posthumous award for his outstanding contributions to dance at "Gotta Dance! A Dance Tribute to Hollywood," presented by Career Transition for Dancers at its ninth annual gala. The award was announced by Arlene Dahl and sent to his family. Also honored were Cyd Charisse and Fayard Nicholas.
I'm very saddened to report that Donald O'Connor passed away Saturday September 27th, 2003.

Please check out this new Donald O'Connor website featuring Fan Fiction, a Discussion Board and an Audio Interview.




"I'm an illusionist - a trickster who quick-changes before your eyes. I capture your attention without giving you time to think about it. I move fast, I keep changing my hats. And the more pleased an audience is, the more energy I get from it and give back to the audience." - Donald O'Connor 1992 *
Born in a Trunk
"I was born in a trunk... Judy Garland's using it now." - 1964 1

.Donald David Dixon Ronald O'Connor was born -in a hospital- in Chicago on August 28th 1925. He was the seventh child (three of whom died in infancy) of John Edward "Chuck" O'Connor and Effie Irene Crane O'Connor, circus performers who had graduated into vaudeville. "My mother and father met while they were working in the circus. My mother was a trapeze performer," 2 said Donald. "When she and Dad got married, she was only 15. Dad was much older, about 28. They formed their own act, which they called, 'The Nelson Comiques' for a while. I think they switched to Nelson because they owed a hotel bill.
| | |
| --- | --- |
| "My father started out as a circus 'leaper'. He'd run down a ramp, jump over an elephant and land on a mat. 3 He was a singer, a dancer, an acrobat, a trapeze artist, a clown, a comedian, and also a strong man. 4 He did a little bit of everything, because the more you did the more you made," 5 explained Donald. "He was 5'5" and weighed 220 pounds. He was very light on his feet, though: he was known as the Njinsky of acrobats. The height he could get was incredible. 6 | |
"By the time I came along, my mother and father had left the circus and were in vaudeville. They called the act The O'Connor Family - Royal Family of Vaudeville," 7 recalled Donald. "There was singing, dancing, comedy, acrobatics and barrel jumping in the act. 8 My father was glad I was born. With each kid the O'Connor family act made more dough. As soon as we could walk, we went to work, adding another $25 a week to the family income." 9
.......
At three days old Donald O'Connor made his first stage appearance. "After I was born, my mother played the piano in the act before going back to the heavy dancing and that kind of stuff," 10 said Donald. "I was next to mother on the piano bench, because it was the safest place for me."11
.......
At 13 months old Donald started earning his $25 a week. "The first thing I did was dance and do acrobatic tricks." He explained: "There are little tricks you can do. You can hold a kid up in your hand, and he'll try to keep his balance. You put music to that and it looks like an act." 12 [Note: Please, don't try this at home] "I started out doing the Black Bottom. 13 My mother had to grab me before I fell down," he said. "I didn't want to stop." 14
.......
Shortly after Donald made his professional debut, the O'Connor family was shaken by tragedy. "My sister [Arlene] and I were hit by an automobile when I was 13 months old, and she was six. She was killed." While still reeling from the loss, the family suffered another stunning blow. "My father dropped dead on stage thirteen weeks later," 15 [from a heart attack, at the age of 47]. The father he would never know remained an influence in Donald's life. "My father could do everything, and so I grew up with this phantom character, hearing all these stories about all the things he could do, and so I tried to emulate him." 16
.......
Despite his father's sudden death, The O'Connor Family act carried on "Eventually the act was built up again to include my mother, my two brothers [Jack and Billy] and my sister-in-law. She was a hell of a dancer, real great. She married my oldest brother, Jack. They had a baby daughter, Patsy, and she went in the act. So that brought us back to six again." 17
.......
Vaudeville was home to young Donald. "I was born into it. There was never anything else. 18 When you're a kid who likes to show off, be precocious, get applause and laughter, what could be better?" 19 asked Donald. "I grew up in vaudeville, and never really missed other kids because I was never around them. I was treated like a little adult, a working person. 20
| | |
| --- | --- |
| Donald... with bangs | "Everybody thought I was going to be a midget," said Donald. "I wore bangs and curls and was very small. I'd come out onstage to 'Hail Hail the Gang's all Here' in a suit that made me look like a little old man. I'd keep strutting right out towards the audience till my brother Billy caught me by the coat tails and swung me back on stage. Then we'd go into some acrobatics. 21 At the age of four I was singing and closing the show with 'Keep Your Sunny Side Up.' It was my big number," 22 he remembered. "You learned to be great real fast. You went out there and caught the audience's attention in the first 25 seconds or you ruined it for the family. If you heard laughter you knew it was working." 23 |
For Donald dancing was a part of the act and a part of growing up. "I don't remember who taught me my first routine. I was just too young. I never paid any attention, I guess, because it was second nature for me to pick up something and do the act. I do remember though, getting together with other dancers in drug stores or on street corners and learning new dancing routines. 24
.......
"It was a great time for me, a time of wonderful memories. We traveled the country and worked with all of the big names of the period. George Burns and Gracie Allen were just getting started then. And I used to love working with the Marx Brothers," recalled Donald.
"After they entered motion pictures they would go on the vaudeville circuits and try out new material, keeping the best stuff for their movies. The Three Stooges did that, too. 25

"From backstage I watched them all, the greats of the business: Abbott and Costello, Olsen and Johnson, Jimmy Durante, Jack Benny, Al Jolson, Thurston, tops in their fields. I loved magic. I loved magicians. I just loved being a part of show business. It was wonderful," Donald said. "We did two shows a day and we worked 52 weeks a year on the old Fanchon and Marco Circuit. We traveled everywhere by train. I was such a happy kid. All of this came naturally to me: the singing, the dancing, everything." 26

Of course Donald prefers to dwell on the more pleasant aspects of his childhood, but there were hardships. The hey-day of vaudeville had passed and the depression was in full swing. Donald remembered his family performing in theaters where people slept because they had nowhere else to go. 27 During the thirties, The O'Connor's sometimes had to scramble for engagements, which paid less, and they struggled to make ends meet.
.......
No matter what the hardship, "the-show-must-go-on" mentality prevailed for young Donald. He remembered being accidentally injured during one performance. His brother Billy missed catching Donald by the coattails as he leaned out over the footlights. "He grabbed me by my left ear and swung me back over before I hit the orchestra pit," said Donald. "My ear was bleeding. My white suit was a mess, and I was crying like mad. But I still kept singing 'Keep Your Sunny Side Up'.
.......
In Chicago he slipped off a wall while playing between shows. "I didn't tell anybody, but went on and did my handstands as usual," he recalled. "I got sicker and sicker. Finally, after the fourth show, my mother took me to a hospital where they told me I'd been balancing on a broken arm." 28
.......
Effie O'Connor had become intensely protective of her remaining children, particularly her youngest son, seeming never to completely recover from the shock of losing her daughter. "She raised me as the daughter she no longer had," Donald admitted, recalling how his clothing was often more suited for a girl than a boy. 29 "She was with us almost every minute. I slept in the same bed with her until I was eleven." 30
.......
Because of the accident that had killed his sister, Donald was not allowed to cross a street by himself until he was thirteen. Once, in his excitement at bringing a young Judy Garland (then Frances Gumm) to the theater to meet his mother, he forgot the rule. "She slapped me across the face in front of Judy because I had crossed the street," he remembered. "It was completely emasculating." 31 Judy Garland remembered the incident as well and reportedly never forgave Donald's mother for it. 32
.......
Donald was occasionally rebellious and he recounted one particular episode in 1955. At age 10, he'd grown tired of being teased and called a sissy by other children, so he went to a barber and had his "bangs and curls" cut off. "My mother looked at me and cried," said Donald. "She kept saying, 'My baby has grown up... and ruined the act!'" 33
.......
Despite the difficulties with a mother he would later describe as "domineering," 34 Donald declared that: "Our family was very close. I didn't miss what other kids had because I really didn't know how they lived. School? Between the ages of five and 12, I took correspondence courses with my mother as my teacher." 35
.......
Future dance partner Peggy Ryan remembered part of Donald's early education took place at the Hollywood Professional School: "As a matter of fact, that was the first time I met Donald O'Connor, in the fourth grade there. You see, he was in the fourth grade forever. Really and truly, because he was always on the road. So he'd come back to HPS and I would be in a higher grade, but he'd still be in the fourth grade." 36
.......
"I had a lot of good teachers," Donald insists. "My mother, the chorus girls, the magicians, the acrobats. 37 I finished up my education in studio schools." 38

The Movie "Star"
"I was pretty excited. About that time I had a terrific crush on a girl named Judy Garland. As a movie 'star' I figured I'd impress her. I didn't. She got in movies, too!" - 1955 1

Donald, The Movie Star

Donald made his film debut at age 11. He began by doing an uncredited "specialty routine" with his brothers in the 1937 Warner Brother's musical Melody for Two. According to some accounts, his part in the picture didn't even make the final cut. In any case, it apparently made very little impression on Donald, who considers 1938's Sing You Sinners as the film "that started my first official career in pictures." 2

"The first time I was discovered for movies was in 1938, at the Ambassador Hotel in downtown Los Angeles. We were doing a benefit for the Motion Picture Relief Fund," Donald remembered.
"We did our act and there was a man who worked for Paramount Studios. He saw me, got in touch with us, and I went over and got the part for Sing You Sinners."3 The film starred Bing Crosby who reportedly asked while working with young Donald, "Isn't there anything he can't do?"

"Bing Crosby was wonderful to me," Donald recalled. "The one thing he kept reminding me was that I didn't have to yell. I was always working to the balcony, and he told me the microphone would pick everything up, so I could calm my voice down. He was a tremendous help, very encouraging, always patting me on the back." 4
| | |
| --- | --- |
| Donald adjusted quickly to the new demands of motion pictures. "Not being on stage or in front of a live audience was very strange," he recalled. "I did a lot of looking and listening, and figured that the camera was the audience, but it was still strange, learning dialogue and all that. However, I fit right into it. Even as a kid, I realized it was just an extension of what I was doing on stage." 5 | Donald with Bing Crosby |

During his first Hollywood career, from 1938 to 1939, Donald made eleven films, usually portraying an orphan or a younger version of the film's lead, most notably as a young Beau in Beau Geste (1939). Despite his years of vaudeville experience, Donald didn't think his dancing skills were adequate for film. "In the vaudeville act I looked like a great dancer," he recalled. "But I only knew a couple of steps, some triple wings and such. I'd never learned the fundamentals. I didn't know the basic steps. So, when I went into movies when I was thirteen, I was fumbling all over the place because I had nothing to fall back on. It took me forever to learn the dance routines. I really had to woodshed for years and years." 6
.......
As he approached adolescence he began to perceive another disadvantage to show business. "I saw how other boys could stay home and play and I resented having to go to a studio every day," he said. "I remember once, all us kids started building a playhouse. I couldn't stay and finish it because I had to go to work. So the kids started to tease me. 'Look at the big movie actor,' they'd say. I didn't resent what they said; I only resented having to go away and leave them." 7
.......
Donald's burgeoning film career was shelved when he was summoned back to vaudeville in 1939. "Things got pretty rough. My brother Billy died," 8 [of Scarlet Fever at the age of 26]. My family was getting ready to tour Australia," remembered Donald, "and everyone was depending on me to be in the act, so my mother never took me back to Hollywood. 9 I stayed with the act until the early part of 1942." 10

Recently, Peggy Ryan recalled an encounter with Donald in 1941: "I was at the Mansfield Theatre, and he was doing vaudeville with his family. He called and said, 'I got an audition across the way for a show called Best Foot Forward. Let's do "Fellow and a Girl" from Meet the People [the show Peggy was in at the time]. We're a shoo-in.' Now even though I was in a Broadway show, I'd never done a real audition before-it was all a first for me. We had to wait in the back, and we were given a number. When it was our turn, we walked onto the stage. About halfway through, they say, 'All right. Next!' We really bombed. We went outside and we were so despondent-now here I'm in a show, he's doing well, and we couldn't even get past the audition! We got even though. A little later when we're at Universal, doing our movies, they tried to borrow us to do the leads of Best Foot Forward, and we said, 'No!'" 10

The Elvis of His Day
"When I was at Universal, making millions of dollars for the studio -the Elvis Presley of my day- the guards at the gate never knew who I was." -1984 1

In 1942 Donald was re-discovered by Hollywood "I was discovered a second time by another talent scout while working at the Stratford Theater in Chicago. 2 He saw me and sent us the money for me to go out and make a picture called What's Cookin'?, with Gloria Jean, Peggy Ryan and the Jivin' Jacks and Jills," 3 remembered Donald. "I had already passed the awkward stage, which is death for a young actor, and I guess they had forgotten enough about me to re-hire me as a fresh new personality." 4
The Jivin' Jacks and Jills were Universal Studios new teenage dance troupe. Peggy Ryan remembered: "Six couples were chosen for the best dancers in Hollywood for that age group, twelve through seventeen. I was seventeen then, Donald was sixteen. And that was the next time we met. We both got in the Jivin' Jacks and Jills, and I was partnered with him because we were the tallest ones."

According to Peggy, for their first film together the troupe was credited en masse as "The Jivin' Jacks and Jills" in 1942's What's Cookin'?, but she and Donald quickly clicked with audiences.

It Comes Up Love with Gloria Jean
"They used to preview the movies in Bakersfield," said Peggy. "And they'd sent out cards for the audience to fill out, what they liked and so on. For What's Cookin'? the cards all asked, 'Who are the dark-haired couple?' The next picture we got billing!" Their roles and popularity increased on their subsequent films together, until "we were the Judy and Mickey of Universal," said Peggy. 5

Donald's distress over what he saw as his inadequate dancing ability increased as he compared himself with his fellow Jivin' Jacks and Jills. "I was working with all these great dancers and trying to learn these things from Universal's choreographer Louis DaPron. I couldn't learn them. I looked lousy up there with all those other kids. I was becoming a bigger star all the time," Donald recalled. "They got to a point they were shooting so fast they didn't have time for me to take all day and learn the dance routines. So when I was a big star, they sent me to Johnny Boyle to teach me how to dance! I was with him for two weeks, and he gave me a letter to give to the studio. And in the letter it said that I was unteachable. I drove him crazy. And he drove me crazy." 6
.......
Donald's dancing skills were not his only cause for concern as a young star in the then powerful studio system. "I was making a lot of money for the studio, but I wasn't getting any, and was working all hours," said Donald. "There were laws to protect minors at that time, but they didn't seem to apply to me. As long as I got my three hours of school nobody cared how long I worked. They tried to finish all those pictures before I went into the service. We worked three pictures at one time: the one coming up, the one we were doing, and we dubbed the one we'd just finished. That's all we did: work. It's amazing we had as much fun as we did grinding them out like that. 7
.......
"The studio had a complete staff to handle my mail [30,000 to 40,000 fan letters a month]," Donald remembered "and my family had to hire a private concern to take care of the overflow. I was never involved in answering it because I was always working. I never knew how important I was. If I had, I would have asked for more money!" 8

Peggy, Donald, Jack Oakie in The Merry Monahans

Peggy Ryan recalled that they were thankful at the time to be earning as much as they did. "At the end I might have been making three hundred and twenty-five dollars a week, and he might have been making six hundred. We would get a bonus of five hundred dollars a movie. We thought that was the world." 9

Donald actually never saw much of the money he did earn.
"I lived on an allowance and whatever I could snitch from my mother's pocketbook." 10 His mother was in charge of all his finances and according to Donald, "She knew nothing about business."

At seventeen, he decided to take over. "I ran over and got my checks before Mother got them. Don't misunderstand, I was never denied anything. I had my tailor-made suits, patent leather shoes, my spats. But I didn't take hold of my money until I was seventeen." 11

Donald's second film career ended when, having turned eighteen, he was drafted into the Army. Throughout the remainder of WWII, Universal continued to release the very popular and profitable Donald O'Connor/Peggy Ryan films they had rushed into production. "Donald went in the service-he was eighteen and I was nineteen by then," remembered Peggy. "Universal had fourteen movies that were released over the next two years. I was nineteen forever!" 12

Greetings, Donald!
Bing Crosby: Greetings, Donald!
Donald O'Connor: Funny thing, that's exactly what the president said to me. - Fed. 2nd 1944 1
| | |
| --- | --- |
| Once in the army, Donald was assigned to Special Services and he was given the befitting task of entertaining his fellow soldiers. During his stint he gave over 3,000 performances. "I used to entertain troops. A lot of guys who were disabled or badly wounded were coming in from overseas and it was my job to bring smiles to their faces," Donald remembered. "They wanted to make me an officer," he said. "But how could I have entertained those men if I wasn't one of them? I refused the rank. But just before I got out they promoted me all the way up to Pfc." 2 | Donald in the Army |
The day before reporting for duty on February 7th 1944, Donald married actress and childhood sweetheart 17-year-old Gwen Carter. He doesn't mention his first wife (they were divorced in 1954) at all in recent interviews, but he did discuss their relationship in a 1949 article. "I don't know what would have been the story of our marriage if the army hadn't stepped in and decided they could use me," Donald mused. "I was away for most of our early married life-and I think now it was a good thing. The army aged us, as far as marriage was concerned, much faster than we would have grown up under ordinary circumstances.

"It's a wonder to me now, looking back on everything, that I had enough good solid sense to consider marriage," said the 23-year-old Donald. "And it's even more surprising that Gwen and I were as realistic about it as we were. We knew tying the knot was not a hit or miss proposition and that we would want a family some day. We even went so far as to discuss the future. Oh, we were very profound for a couple of young kids.
.......
"I know now I was being typically young in my reaction to my marriage," he continued. "I had so many interests and was doing so many things that, at times, I wasn't able to express fully and consistently the real affection I felt for Gwen. I suppose my attitude was typical of all young kids who are bent on having a time. It's tougher to grow-up in a marriage when you're young than it is if you marry when you're a little older."

19-year-old Donald and his young wife quickly had the additional responsibility of a new baby when their daughter, Donna Gwen, was born in August of 1945. "It was darned hard for us to realize at first that she was our baby. We kept thinking that we were just taking care of someone else's child," said Donald in 1949. "Once I realized that I was actually a father, I began to look at things more solidly. This was definitely a contributing factor to my growing up. I knew I had to build a future not only for Gwen and me, but for Donna." 3

Gwen and Donald O'Connor

Donald re-entered civilian life in 1946 and films in 1947. "When I got out of the army and had money to do with as I pleased, I could think only of making as much as possible. I went out on personal appearance tours, I did radio broadcasts, and I made as many pictures as possible." 4

"The first picture I made after I got out of the service was with Deanna [Durbin], Something in the Wind," Donald recalled.
25-year-old Deanna was the reigning queen of the Universal lot and one of the highest paid stars in Hollywood. She had a reputation for being difficult with her fellow performers. "You hear a lot of stories about how she was stuck up, temperamental, hard to get along with. It wasn't that at all," said Donald. "It got to a point where she could no longer perform. She could no longer work if there were any strangers around. It had nothing to do with temperament. She was going through a traumatic situation. Personally and professionally, she couldn't cope with it. She got to a point where she had to make a decision: to keep on like that or quit. She chose not to work any more." 5 (Deanna Durbin retired in 1948.)

Donald still had his own problems with Universal, some of them artistic and some of them monetary. "The only time I ever got any real money out of the studio was when they sent me to South Africa at twenty-one to cement relationships between the Schlesinger chain of theaters and Universal. Schlesinger's thought they might leave Universal and go with J. Arthur Rank. I was the goodwill ambassador; Schlesinger stayed with Universal.

"When I got there a guy from the studio said, 'We have some frozen funds here if you want to call upon them.'
"I said, 'How much do you have?'
"He said, 'At the moment, we have about forty-five thousand pounds.'
"I said, 'Well, that's wonderful. We'll start with that.'
So we started with that and we had a ball. The pound was worth a lot in South Africa at that time. I even brought elephant tusks back. If I could have got a live elephant on the plane, I would have brought that too." 6

At the time, the young star wasn't complaining even though he believed the studio, "often thought of us as recalcitrant children." 7 His vaudeville work ethic still prevailed. "My work keeps me pretty busy. I have to spend a lot of time before a picture actually begins in rehearsals for the involved dance routines, such as I had in Curtain Call at Cactus Creek. But I enjoy my work so I don't mind the extra deals handed me," Donald said in 1949. 8

He was cast in a few other minor musicals (essentially all Universal musicals were minor, compared to the big budget extravaganzas of the major studios), including Curtain Call at Cactus Creek, Feudin' Fussin' and a Fightin' and Yes, Sir That's My Baby. But the studio seemed to have had some difficulty in finding a post war niche for their now "grown-up" star. In 1949 Donald O'Connor had definite ideas on the subject of his future career: "Now I'm taking it far more seriously. I've set up a pattern and I've been forming plans as to where I want to go in this business. In short, I have a goal in mind for the first time. I realize now the importance of my job, and the demands it must make of me if I'm going to get anywhere." 9
.......
He couldn't have planned for, or even imagined, the turn his career was about to take.
The "Mule and Me" Era
"The call I got from Bill Goetz (the boss at Universal-International) was the beginning of what I call the "mule and me" era of my life - with me working my brains out to score and Francis stealing every scene." - 1968 1
In 1949 Donald landed the role of Peter Stirling in Francis the Talking Mule, a project which led to a six-year partnership in an extremely successful, if not critically acclaimed, film series. "I didn't know there was going to be a series of Francis movies. I thought there would only be one movie, but they were so successful that they made an absolute fortune for the studio. I ended up making one a year for six years." 2

Francis made Donald O'Connor an even bigger star and Universal-International millions. Despite their unanticipated success and enduring


Donald and Francis
popularity, Donald's attitude toward the films and his co-star has been a rather ambivalent one over the years. "Lord, how I hated making them!" 3 he exclaimed in 1968.

"I used to think of it as a bring-down," he conceded. "I'd make a film like There's No Business Like Show Business, then have to go back and work with a jackass." 4

Donald may have resented the fact that Francis once cost him a leading role in Irving Berlin's White Christmas (1954), which would have re-teamed him with his Call Me Madam co-star Vera-Ellen. "Bob Alton had already put a lot of the choreography together for me but I got this strange disease and the doctors couldn't diagnose it and it turned out to be Q fever." 5

Q Fever is an illness transmitted by ticks and usually spread by cattle. "It was either Francis or one of his stand-ins," he said glumly. "The studio waited six months, but when I came out of the hospital I was so weakened by antibiotics I just had to tell them to go ahead without me. 6 I was terribly disappointed. And Danny Kaye [who replaced him in the film] made twice the money I would have gotten and he got a piece of the picture. You can see the movements used look like something I would have done." 7

"Irving Berlin was devastated," 8 he added.

Publicity photo for
Francis Joins the Navy

As time passed Donald gained more objectivity (or maybe that's nostalgia) on the subject. In 1995 he stated: "I liked the people I worked with in the Francis movies, but I didn't like the management. 9 It was wonderful at first," he admitted. "But after three pictures Francis started getting more fan mail than I did and I said, 'This can't happen.' 10 In between, I did Singin' in the Rain or Call Me Madam, but all people remember are the Francis pictures. They made so much money, so I guess I can't blame 'em for wanting to crank them out. 11 I didn't make the seventh and final movie, Francis in the Haunted House (1956), because I didn't want to be in any more Francis pictures," Donald remembered.
"I also didn't want to be at Universal anymore. I volunteered to do Francis in the Navy if I could get out of my contract. So I did that, and I was released from Universal." 12

Donald's attitude towards the Francis films has mellowed considerably. "Those movies were ridiculous," he said in 1997. "But they were well put together and a lot less crazy than some of the stuff they're making today." 13 They were a lot of fun, and gave me a chance to get away from the song-and-dance thing." In recent years he has even periodically (and seriously) discussed reviving Peter Stirling and Francis for a new film.
.......
He also now fondly recalls his co-star. "I had as good a relationship with it as one could have with someone who's been neutered. Francis never attempted to hurt me in any way or step on me, even when I would walk behind him and hold on to his tail. He was the most docile animal I've ever worked with. 14 Francis had three understudies, but nine out of ten times, they'd balk and he'd have to do it anyway. He was a trouper," 15 remembered Donald.
.......
"Francis retired from motion pictures and went into politics," 16 he quipped.

Singin' in the Rain
"The Musicals of my era were important. They carried us away into another dimension, and we found a kind of truth in the musical. We saw that mankind could have a glow - that life could be singin' in the rain." -- 1992 1
| | |
| --- | --- |
| In 1951 Donald O'Connor was offered the role which would afford him the most acclaim of his career and a permanent place in film history. MGM had requested him for the role of Gene Kelly's sidekick in Singin' in the Rain and had promised Universal $50,000 for his services. "Although flattered," he said of the MGM offer, "I said 'no', because in those days, under the terms of contract, I wouldn't have seen a penny of | Donald O'Connor, Debbie Reynolds, Gene Kelly |
that fifty thousand. Finally Universal agreed to give me the money, so I said okay."2

Donald was not the first actor to be considered for the part of Cosmo Brown. It had originally been conceived of as a role for Gene Kelly's An American in Paris co-star, Oscar Levant. Levant was producer Arthur Freed's personal choice, but Gene Kelly and Stanley Donen, the film's directors, insisted on casting a dancer. "Arthur had a fit," said Donen, "But said, 'All right, who do you want?' And I told him, Donald O'Connor." 3
.......
"At that time, I was terribly busy. I was doing The Colgate Comedy Hour on TV. I was doing the movies and personal appearance stuff," 4 Donald remembered. "By then I was bigger than Gene Kelly, or anybody in Hollywood and Singin' in the Rain only added to it. 5
.......
"I went over and met with Gene. I had seen him in movies and always liked him. It sounded great," 6 remembered Donald. "He was telling me about Singin' in the Rain, explaining to me about our characters, that we grew up together, we danced together-our hands in the same position, we look the same place, leap to the same heights. Oh, everything sounded wonderful." 7 But Donald still had one concern: "You see, all my heavy dancing starts from right to left unlike most dancers who go left to right. With regular choreographers putting down taps I go nuts; they have to transpose. 8 That's why I drove Louis [DaPron] crazy, and everybody else. 9 I fretted about that all night and the next day I went in to see Gene and he said, 'Which way do you turn?' When I said, 'To the left.' He said, 'Thank God. So do I'." 10
.......
Although Singin' in the Rain contains the musical number which director Stanley Donen refers to as "The best tap number that has ever been done in pictures," 11 'Moses Supposes', it is the acrobatic, energetic and hilarious "Make 'Em Laugh" for which Donald O'Connor is most renowned. Gene Kelly, who superbly choreographed the rest of the film, readily admitted, "All of that number came out of Donald." 12
| | |
| --- | --- |
| Donald, making 'em laugh | . "They didn't have a solo for me," Donald remembered. "I couldn't think of anything and just by chance [composer-arranger] Roger Edens came in with this number 'Make 'Em Laugh.' Kelly said, 'Why don't you take the girls -his assistants- 'and a piano player and see what you can come up with.' 13 So I started ad-libbing and doing pratfalls, and whatever they laughed at the most we used. 14 |
"I couldn't think of a finish for the number until I remembered I had done the run-up-the-wall in two other pictures, but never where I run up two walls, and go through a third. That was the perfect finish. 15

"I was smoking four packs of cigarettes a day then, and getting up those walls was murder. They had to bank one wall so I could make it up and then through another wall," 16 recalled Donald. "We filmed that whole sequence in one day. We did it on a concrete floor. 17 My body just had to absorb this tremendous shock. 18 Things were building to such a crescendo that I thought I'd have to commit suicide for the ending. 19

"I came back on the set three days later. All the grips applauded. Gene applauded, told me what a great number it was. Then Gene said: 'Do you think you could do that number again?' I said: 'Sure, any time.' He said: 'Well, we're going to have to do it again tomorrow.' No one had checked the aperture of the camera and they fogged out all the film. 20 So the next day I did it again! By the end my feet and ankles were a mass of bruises." 21
.......
In the endless analysis which the film now engenders, even this seemingly straightforward comedy dance does not escape over interpretation, such as: "It is Cosmo's dancing in the 'Make 'Em Laugh' sequence that most approaches slapstick's comic recontextualising of the everyday object." 22 [Quick, boy, the dictionary.]
.......
"We knew Singin' in the Rain was going to be a very good picture from the dance numbers and the quality of the dailies we were seeing," recalled Donald. "Most of the fun was during rehearsal. We had a lot of laughs, but once we got into the movie Debbie and I kind of shut up because Gene had the monumental job of not only acting in the movie, but trying to pull it all together as co-director [with Stanley Donen]." 23
.......
19-year-old Debbie Reynolds found the filming particularly difficult. "I found myself crying on the soundstage, doing everything in my power to hold back the tears," she remembered. "My feet were killing me. I was so overwhelmed, so intimidated. I couldn't understand why Gene was being so hard on me." And she couldn't understand why he was being so hard on Donald either. According to Debbie, "Gene would get mad at Donald and tear into him. 'You're so stupid; you're not doing the step right! You're stupid!'
.......
"It wasn't until thirty-five years later that Donald told me the reason Gene always picked on him: It was because he was always mad at me. But he realized if he kept screaming at me, I'd probably hold up production with my tears. So he screamed at Donald, who wouldn't cry." 24
.......
Donald recounts the incident a little differently: "I got to the set and after a few steps Gene shouts at me, 'Stop the clowning, will you?' Later on he apologized for chewing me out and said, 'Listen, Debbie hasn't been coming along as I had hoped, but I couldn't ball her out because I didn't want to lose her, so I took it out on you.' I told him, 'That's okay, Gene, I understand. But the next time you do it I'll kick you in the balls.'" 25
.......
Despite the hard work and the tension on the set, Donald claimed that if he had a favorite film, "It would be Singin' in the Rain, because of all the fun we had in rehearsal." 26 He won a 1952 Golden Globe award for his work in the film.

"It's not easy working with a genius - but Gene was very patient with me."-1988

The Youngest Old Timer in Show Business
"I was born and raised to entertain other people. I've heard laughter and applause and known a lot of sorrow. Everything about me is based on show business - I think it will bring me happiness. I hope so." --1955 1

After Singin' in the Rain Donald was increasingly in demand for big budget musicals, while at the same time he continued with the Francis Films for Universal and as a TV entertainer. "Making the transition to television was no problem for me. I liked it because we brought in the audience. The only [bad] thing was the lack of time to do anything complicated." 2
Unlike the other major studios, Universal didn't have any rules against their contracted stars performing on television. Donald embraced the new medium, overwhelming early TV audiences and critics alike with his abundance of talent. "There doesn't seem to be a limit to his ability to capture an audience and then hold them," reads a 1952 New York Times review of The Colgate Comedy Hour. "O'Connor held them as few performers in the business today can. O'Connor sings. He dances. He reads lines. And he does all of these superlatively. Added to this is an ingratiating, boyish charm and showmanship that no script could dictate."


On The Colgate Comedy Hour
Patricia Morison and Donald
In 1952 Donald received an Emmy nomination as Most Outstanding Television Personality. In 1953 he won the award for Best Male Star for his performances on The Colgate Comedy Hour. That same year, despite his heavy TV schedule and his contractually required appearance in the Francis series, Donald's musical film career was in high gear. "I was very hot at that time," 3 he admitted. He starred in three big screen, Technicolor musicals for three different studios in the same year: Universal's Walking my Baby Back Home, I Love Melvin for MGM and Call Me Madam at Twentieth Century Fox. "I lived a crazy life back in those days," he said. "But I sustained by always going back to work and hearing the applause." 4
.......
There was no shortage of applause for Call Me Madam, the Ethel Merman vehicle which marked her return to the screen after fifteen years, and showcased Donald's myriad talents as well. The film's standout number is a marvelous duet, with Ethel, of the Irving Berlin song(s) "You're Just in Love/I Wonder Why." But Donald found that working with Miss Merman had its hazards. "We started singing 'I hear music…' She was six feet away and my eardrums were vibrating. 5 It was beautiful, but you couldn't hear for four or five days." 6 We finally recorded the song with me in the isolation booth and her in the studio with the orchestra. When we filmed the song to the playback, I wore ear plugs." 7
.......
Call Me Madam also gave Donald his first and, as it turned out, only opportunity to work with Vera-Ellen, whom he described as, "a marvelous gal who made me look good." And he added, "She was extremely sweet-so very sweet-and she always had that smile on her face." 8
.......
While he's hesitant to select a favorite film, he's quick to single out his favorite performance: "Call Me Madam -my favorite number is in there with Vera-Ellen. It's the number I do out in the garden with her to 'It's a Lovely Day Today.' It's a beautiful lyrical number. I think she was the best dancer outside of Peggy Ryan I ever danced with. 9 I know for a fact that Astaire and Kelly truly respected her as a dancer. You can tell from the way they danced with her that they felt she was someone truly special. 10

Donald with Vera-Ellen in Call Me Madam

"Vera was a physical dancer like me. She could adapt her style, and Call Me Madam had every kind of number you could think of. When we danced together the great thing about her was that she didn't try to upstage you. Women dancers sometimes try to lead. We worked together and every movement we did meant something." 11

The admiration was mutual and Vera-Ellen once declared, "Donald O'Connor taught me the sheer joy of dancing." 12
With their complimentary performance styles and personalities, they seemed destined for future screen pairings, but plans to reunite them, like White Christmas, never worked out.
.......
Donald did reunite with Debbie Reynolds in 1953 for MGM's I Love Melvin. The film was made on location in New York. Although it has its moments, such as Donald's remarkable dance on roller skates and Jim Backus' noteworthy comic performance, I Love Melvin was a disappointment for the studio, its stars and its audience (perhaps because of the mediocre score and a poor script). Donald didn't have much to say about the film except, "Lousy picture." 13 Debbie Reynolds commented facetiously that MGM had grossed about $4.50 during the extravaganza's run. 14
.......
Even with Q-fever time off, for Donald 1954 was just as fast-paced as the year before, with a full television and film schedule. He seemed to thrive on it. "I think I've learned to gratify the audience instead of myself," said Donald, "and it's a satisfying thing. A real entertainer would rather give than receive." 15 He continued as rotating host of the Colgate Comedy Hour and also hosted the second televised Academy Awards. Later in the year he began working on The Donald O'Connor Show, a biweekly program (alternating with the Jimmy Durante Show), for Texaco Star Theatre.
.......
Besides his requisite appearance in the Francis film of the year (Francis Joins the Wacs), his only film role in 1954 was in There's No Business Like Show Business, with Ethel Merman, Marilyn Monroe, Dan Dailey, Mitzi Gaynor and Johnny Ray. It was a volatile cast and the clash of wills and personalities was unavoidable. Donald recalled the making of the film as traumatic. 16
.......
Marilyn Monroe had skyrocketed to super-stardom in 1953's Gentlemen Prefer Blondes, and Fox devoted much of the film's publicity to their hottest star, but she was reluctant to do the film. She thought the script and her role were shallow. [Maybe she had a point there.] Her performance and her behavior on the set clearly demonstrated her discontent. Donald remembered her as, "scared" and "insecure." 17 She may have found the cast of seasoned stage professionals, particularly Ethel Merman, intimidating.
.......
There was no love lost between Marilyn and her other No Business co-stars, who quickly became annoyed with her incessant tardiness and constant demands. She had to have her own dress designer, her own choreographer and her own acting coach. Ethel Merman found the prima donna antics hard to take. "I found a way to keep Ethel cool," said Mitzi Gaynor (who would develop a life long friendship with the Broadway star). "Whenever Marilyn wouldn't come out of her dressing room, I gave Ethel a wink, hinting that something naughty was going on in there. Of course that wasn't true, but if Ethel thought maybe some hanky-panky was going on, she could enjoy the situation." 18
.......
Marilyn's complaints didn't stop with the choreographer and the costumes. She also found fault with Donald, complaining that he looked too young (he was actually nine months older than she was) to be playing her love interest. She also objected to the romantic scene with him, which she had to play without shoes, so as not to appear taller than he was. Donald, however, was characteristically gracious towards his difficult co-star. He remembered: "With Marilyn, she had this phobia. I told everybody about it: that she was afraid to get in front of the camera. She was scared to death." 19
| | |
| --- | --- |
| Ethel Merman, Dan Dailey, Mitzi Gaynor, Donald and, Marilyn Monroe | Donald recalled that they were both nervous about their screen kiss (and their trepidation was not lessened by Marilyn's conviction that her husband, Joe DiMaggio was having her followed by detectives.) By the time the moment came there were over 1000 onlookers who had drifted over from other sets. |
"I don't know what everybody was anticipating - some explosive thing between Marilyn and myself," said Donald. [They must not have been watching the dailies.] "But I'm not really that gregarious, that much of a show off in front of people. 20 My lips were shaking all over and I couldn't find Marilyn's lips and she couldn't find mine, and I had to turn my back to the camera so the audience couldn't see these four lips trying to find each other. 21 So, I got it over with as quickly as possible. I couldn't enjoy the moment, and it was like kissing the sidewalk." 22
.......
Adding to the tension on the set were Donald's own marital problems. He had separated from Gwen, his wife of ten years. She and Dan Dailey, who played Donald's father, were dating during the shooting of the film. After filming wrapped, the O'Connors divorced and shortly thereafter Gwen and Dan married. There's No Business Like Show Business opened to mixed reviews.

Leaving Universal
I didn't want to make a jackass of myself. -- 1996 1

By 1955 Donald had become increasingly dissatisfied with his role as Universal's resident 'nice boy'. "I'm no angel," he declared at the time. "I'm the same as everyone else, with the same temperament and temper. I resent having people tag me as a perpetual, super-polite juvenile. I'm subject to fever and headaches and bad-temper just like anybody else." 2

He'd had enough of the Francis films as well. "I told the studio I wasn't growing, that I wanted to become a man on screen instead of playing all those silly parts. Finally, I refused to make another Francis picture unless they released me from my contract. I don't know where I got the guts to do it, but they said, 'Okay.'" 3
.......
"When I left Universal after something like fifteen years, after I had made hundreds of millions of dollars for the studio, they had a nice little party for me in the commissary. And they gave me a nice little Minox camera with fourteen roles of film. That was my going away present.
.......
"What else can I tell you about those people?" 4
| | |
| --- | --- |
| Donald's only film in 1955 was Francis in the Navy, his swan song for Universal. His TV schedule however was still full and he was once again nominated for an Emmy, this time as Best Specialty Act. It was also the year in which Donald conducted the Los Angeles Philharmonic in the world premiere of his symphony, "Reflections d'un Comique." (In 1960 the Brussels Symphony Orchestra would record the piece for an album entitled "The Music of Donald O'Connor.") | Francis and Donald in their last picture together |
His only film in 1956, Anything Goes, featured his Sing You Sinners co-star Bing Crosby. "In 1938 I'd played his kid brother and he was protecting me all the time," said Donald. "But when I did Anything Goes we were to be buddy-buddies of about the same age and it was very difficult for me to relate to Bing at that time. I had become really enamoured with him, star struck, which I'm not prone to do with people; but with Bing, yes. 5

"Then a funny thing happened. You've heard that nobody could ever get close to Bing. You'd talk to him and then he'd leave. So, during this picture, I didn't want to bother him and I kept my distance. I knew he was busy. He had other things to do besides acting. One day a mutual friend said, 'Donald, do you like Bing?' I said, 'Of course. I love him. Why?" And he said, 'Well, Bing doesn't think you like him. He feels he can't get to you.' Bing laughed when I told him about it." 6
.......
Anything Goes was Donald's last appearance, to date, in a musical motion picture. [No, Alice in Wonderland doesn't count. Out to Sea almost does.]
.......
Donald married again in 1956 to his current wife of over forty years, Gloria Noble. Their daughter Alicia was born the next year. She was followed by a son, Donald Frederick, in 1960. A second son, Kevin, was born in 1961.
.......
In 1957 Donald took on one of his few dramatic roles, starring in The Buster Keaton Story. "I wanted to do the picture because the idea of playing Buster Keaton was thrilling," said Donald. "He grew up in vaudeville, and our lives paralleled each other, so I found it an honor to be doing his life story." 7

Donald as Buster Keaton

Once they started filming Donald didn't find it so thrilling. "I got into all kinds of trouble because I thought the picture should not be made if it wasn't absolutely true to his personality and the facts of his life. Nevertheless, I was committed to the project and I had to finish it, which I did under duress. 8
.
"A terrible film," he said. "Keaton was always big-locomotives, hurricanes-as opposed to Chaplin, who, apart from Modern Times with the factory, thought small. Every comic has his own signature. Keaton was the D.W. Griffith of comedy. They missed it all. Sixty percent of the story is fabricated." 9
"To me it was so damned dishonest. It wasn't Buster's life. They called him a technical advisor, but they never listened to him. I remember talking to him right after we'd shot a scene of him as a boy in the circus going on for his father who had just died. I asked Buster, 'What kind of circus was it?' He kind of looked at me and said, 'I never was in a circus.' So I asked him, 'Well, how old were you when your father died?' 'Forty -five,' he said." 10
.......
"He needed the money," answered Donald, when asked why Buster stood for it. "And then he just didn't let it bother him. Like the guy living in this quiet house and suddenly it is surrounded by whirling dervishes. 'What are you going to do about it?' his friend asked. 'Nothin'. Let 'em whirl.'" 11
.......
After The Buster Keaton Story, Donald's film appearances became few and far between. From 1957 to 1960 even his television roles, which he had tackled at a break neck pace for most of the decade became rare. Donald had decided it was time to slow down. "I was doing 19 one-hour shows a year, plus a constant stream of movies. And I was giving 100 percent of myself even when it was junk because I'd been taught this tradition of always doing my best. I'd go and go until I was ready to drop, then I'd check into a hospital for six or eight weeks just to get some rest and have my meals served me. Finally I just had to cut back." 12

Peaks and Valleys
"I've always been able to fall back on one thing or another, no matter how many times I've had to make a comeback, which probably now numbers at least eight or 10." -- 1992 1
| | |
| --- | --- |
| During the sixties Donald made only occasional television appearances, hosting a few variety programs and specials, and guest starring on several others. He also stepped in as guest host on The Tonight Show in 1962 (when everybody was doing it.) He guest starred on the first aired and most highly rated hour of The Judy Garland Show in 1963. In 1964 and 1965 he hosted three hour long, lively and entertaining Hollywood Palace programs. And in 1966 he made an unsuccessful pilot for CBS (The Hoofer 1966), with Soupy Sales, no less. | Donald and Judy on her show |
Donald also exhibited his talent in yet another facet of show business. He made his directorial bow (if you don't count episodes of his own show) with a 1964 episode of Petticoat Junction. The producers of the rural comedy were quite pleased with his work. "Your directorial triumph on Petticoat Junction merely proves once again what most of us in this community already know: that you are one of the industries most gifted and most versatile talents." 2

Donald made only three films during the decade, which included The Wonders of Aladdin (1961). It was made on location in Tunisia, which strangely enough adds no authenticity to the film. It's a silly 'Arabian Nights' mish-mash, which hardly seemed suited for his talents, but "he gives his task the old junior college try." 3

Cry for Happy (1961), filmed on location in Japan, at least gives him the chance to display his underused dramatic ability. The film is billed as a comedy, but there isn't much. It would be another four years before he returned to the big screen for Universal's That Funny Feeling (1965), another unexciting comedy in which he's sadly underused. The film stars Bobby Darin, Sandra Dee and Donald. Bobby doesn't get to sing; Donald doesn't get to dance; Sandra doesn't know how to act: a triple threat.

With film and television offering so little, he fell back on his vaudeville roots and returned to the stage. In 1963 Donald appeared at the Hotel Americana in New York City for the then astronomical salary of $12,000, the highest salary paid to any performer in New York up to that time. 4 He also toured with the stage musical Little Me playing five different roles. He continued to attract large audiences for stage appearances in Las Vegas, Reno and New York. But it seemed Hollywood (and, by default, Donald O'Connor) had given up the film musical. The studio system, which had both nurtured and restrained him, had fallen and expensive musicals were too risky.

In 1968 he had a brief run with his own syndicated talk show, The Donald O'Connor Show. After it's demise, Donald's career was eclipsed by a disastrous addiction to alcohol. "Alcoholism was a disease," said Donald. "A genetic thing. I used to have a marvelous time drinking, until I passed that invisible line and I became an alcoholic." 5

"Many interviewers have said, 'Donald, you escaped it. We never read about you being drunk or popping pills or having arguments at home.' They didn't hear about it because, one: I've always kept a low profile; and two; many people who love me protected me. I went through the booze bit," he admitted. "I didn't escape it." 6

As his drinking increased, he began missing dates and showing up drunk. He quickly became a persona non grata within the entertainment industry. His wife, Gloria left him (they reconciled after he sought treatment), and he managed to alienate his four children. 7

Despite his problem, Donald still worked occasionally in the '70s on television, expanding his repertoire to include dramatic roles, including a very effective performance on a 1976 episode of Police Story. His only film contribution during the decade was as one of the many hosts for 1974's That's Entertainment. He had the arduous task of introducing Esther Williams' film clips.

In 1978 Donald was hospitalized because of his drinking problem. "I figured I could master the program, be out of there in a week, and go back to drinking. But once I was there something marvelous happened. My obsession to drink left me. Now I have been a recovering alcoholic for fifteen and a half years," 8 he said in 1994.

"Sobriety has been my savior," he said. "And now I work with hope, faith and trust." 9

In the 1980's, with his troubles behind him, Donald approached his career with renewed vigor. He made a TV pilot for NBC called The Music Mart co-starring his longtime comedy and songwriting partner Sid Miller and Gloria DeHaven, his first date. "I think I was Gloria DeHaven's first boyfriend. We were about 9 or 10," he recalled. "I would take her to a movie, and we would go down to the front, and her mother would sit in the back." 10

The Music Mart was a flop. NBC did not pick it up.

Chita Rivera and Donald in Bring Back Birdie

Undaunted, Donald decided to tackle a new (for him) frontier in show business: Broadway. The show was Bring Back Birdie and it co-starred the enormously talented Chita Rivera. It was a sequel to the very successful Bye, Bye Birdie of 20 years before. It was a flop… a big one, running only four performances in March of 1981. 11 In a recent interview Chita Rivera was asked about the show. "That one was tough," she concedes. "But I got to work with Donald O'Connor." 12
....... Donald also starred in a stage version of Harvey called Say Hello to Harvey! which debuted in Toronto, Ontario in 1981. The production also featured Sidney Miller and was intended for Broadway, but… it was a flop.
Donald's next Broadway effort, as Cap'n Andy in a 1983 revival of Showboat, was a hit! He toured with the show periodically for many years.

After a 15 year absence from feature films, Donald made an appearance in Milos Forman's Ragtime. The film marked James Cagney's last big screen appearance. In it Donald sings, beautifully, and dances, all too briefly. But don't expect a musical. He's the only one who does perform and that's within the context of the story (and he's rudely cut short.) His character in the film is simply called Eleanor's Dancer Instructor and he doesn't have a lot to do. "I was in it only because Jimmy Cagney didn't want to be alone in England," Donald admitted. "It was fun. Being around Jimmy was great." 13

Donald made frequent television appearances in the 1980's, including the requisite Fantasy Island and Love Boat stints. [They did use to give guest stars a free cruise: that's hard to pass up.] He also received an Emmy award nomination in the category of 'Outstanding Individual Achievement - Special Events' for his impressive musical presentation on the 1980 Academy Awards program.

Once again, towards the end of the decade, Donald was forced to slow down, this time by a heart condition. After years of taking medication for the problem, he decided surgery would be the wisest course. "It made more sense to have surgery while I was in good shape," said Donald. "Than to wait for a heart attack and take my chances. My wife, Gloria, was with me every step of the way. She didn't leave my side, but then she never has." 14

The decision to have surgery proved to be the right one. "I don't need nitro-glycerin pills anymore, so I can work harder than I ever worked. The surgery gave me a lot more energy." 15


Still Dancing
"I know what you're thinking, and the answer is yes. I can still leap over the furniture and dance on the wall. And recite 24 bars of that popular tongue twister 'Moses Supposes.'" 1 -- 1992

In the 1990s Donald worked on judiciously chosen television and film projects. In 1992 he co-starred with Robin Williams in Toys. He gives a charming, but all too brief performance. "I'm on screen for about five minutes in that one, but it's a very funny scene." 2

"I never got to see Robin," said Donald. "Because my character died before he came into the movie. We didn't hang around the set or anything, but he was very sweet. He sent me a small leather bound copy of the script and said he liked me playing his father." 3 Toys was a critical and box office disaster. [Really, simply brilliant and too far ahead of its time. Take our word for it. Or not.]
| | |
| --- | --- |
| Donald's television efforts in the 90s include Murder She Wrote, The Nanny and Fraiser and in 1992 he gave a standout dramatic performance in HBO's Tales From the Crypt. Also in 1992 Donald produced a work out tape entitled Let's Tap. Looking as youthful and energetic as a man half his age, he gives instruction on 12 different tap steps [and a few others he kind of sneaks in]. | Donald guest starring on The Nanny |
With the video he seems to compensate for his youthful frustration at not "knowing the basics."

In 1994 Donald and Gloria had a close brush with death. "Yeah, you could say I saw my life flashing before my eyes," said Donald. "It was about four in the morning and I had just finished reading this thing in bed. All at once, the house started to shake. We both knew what it was; but most of the time, an earthquake will either shake or roll. This one did both and all of a sudden, the house started sliding off its foundation," he remembered. "But luckily, the house wedged up against this big tree and that kept it from crashing into a canyon."

"We now live in Arizona," he added. 4

Donald declared that he was no longer interested in working too hard in 1995. "I'd rather do something where I go in and work a week, maybe three days, get it done and come back home." 5 His resolve in this regard seems to waver. Until he was stricken with pneumonia early this year, he continued to keep a hectic schedule.

He co-starred in the 1997 Jack Lemmon/Walter Matthau film Out to Sea proving it was possible [Well, almost] to steal a film with less than ten minutes of quality screen time. "Yeah. They didn't have much for me in the movie. I didn't want to do it at the beginning. Then the gal who directed it [Martha Coolidge] said that they would build up the part. I was there for the entire picture because being a dance host, I was in all the scenes while they were dancing. So I danced a lot in that movie. I tell you, I got to hold a lot of nice ladies - all sizes." 6

He has also been touring with a variety show/nightclub act. "I'm out on the road about thirty-two weeks a year. It keeps me really busy," 7 said Donald. "I do a little singing, a little dancing, a little storytelling: I guess a lot like I used to do in vaudeville. I hit upon some old stuff, like a little Singin' in the Rain. I also do some new things, even take some pratfalls to get laughs."8

Donald dances at the Follies

In 1998 Donald signed on for The Fabulous Palm Springs Follies, a revue featuring 54-year-old+ performers. He was their headliner, dancing and singing his way through eight performances a week until, on January 30th, he became critically ill. He had developed a case of double pneumonia and was rushed to the hospital. Follies producer, Riff Markowitz, described the scene that night: "The press were lining up across the street. We had satellite dishes everywhere. I mean, they just flocked to us from all over the world, because it was clear, in their minds that this dear man was about to take a cab. I mean, they felt it was over for him. [They] felt that Mr. O'Connor would never again, certainly not for a long time, return to our stage or any stage." 9

Well, they were wrong.
At the peak of his illness Donald was in critical condition on a ventilator in intensive care and doctors were giving him only a 30% chance of surviving. But he pulled through and on March 1st he was released from the hospital. "The rumors of my death were highly exaggerated," Donald said in May. "And although many people did not think I would make it, I have bounced back because of the support of my family, friends and the Follies." 10

He also announced his intention to close out the season with the Palm Spring Follies. He did just that, performing in the last four shows. "I want to thank you for all your prayers, and all that love you poured out over all that time I was in the hospital," he told the audience during one performance. "It made me feel awful good."

Only a few months after his brush with death, Donald was able to joke about the close call. "One of the funniest things happened to me when I was in the hospital. I was on a gurney and I was going up in the elevator with this nurse and we stopped at this floor and this big gal got on the elevator. And she said to the nurse, 'You know, that looks exactly like Donald O'Connor.' And she (the nurse) said, 'Well, that is Donald O'Connor.' And she said, 'Don't be silly. He's dead.' I went on from there. Although, it was quite some time."

During his triumphant return performance Donald asked the audience for requests. "'Make 'em Laugh'? That's where I run up the wall and do the back somersaults. All right, we'll do that for you... tomorrow at 12 o'clock. Oh, my heavens." 11

He continued to make occasional public appearances for the next four years, when not relaxing with his family at his Sedona home. Despite failing health in 2003, Donald made appearances at the Roger Ebert Overlooked Film Festival and the opening of the Judy Garland Museum. Donald died on September 27th 2003 at the age of 78.

"I'd like to thank the academy for my lifetime achievement award that I will eventually get." -- Donald's Last Quip
Special thanks to
Donald O'Connor, from whom we stole the title of this epic: "The Last Song-and-Dance Man." He once proposed it as a title for an autobiographical stage play he was preparing.
And to
Kathy, The Tap Dancing Cleveland Librarian, for providing the research on which much of this biography is based.

---
You have reached http://www.eviltwinltd.com/muppetlabs/oconnor/donald.htm

Disclaimer: I am not officially sanctioned by or connected to the late Donald O'Connor, his estate, or anyone else for that matter. None of the content of this website is meant to infringe upon any copyrights held by studios, companies, authors, other web site owners or stray individuals. You will find no frames on these pages since they give me a touch of cyberclaustrophobia. Nor is there any advertising (except for a few Amazon links and those can't hurt you) or pop up ads or anything else to detract from the content, except perhaps a warped sense of humor. Off-site links will pop up as a new page, unless you're on our "On-line" page where we assume you really want to go somewhere else.
Anything original is copyright 1999 - 2004
by Teresa and/or Tracy Murray (a.k.a. T 'n' T).

Please send me lots and lots of e-mail at teresa@eviltwinltd.com
Number of people who were so impressed with Donald O'Connor that they had to come over here:
Dentist Nashville