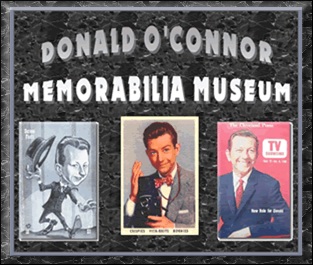 For larger versions of memorabilia items, click on the pictures below.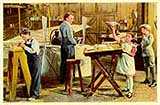 This is a cigarette card issued by the Wix Tobacco Co. of England, depicting a scene from 1938's
Men With Wings
. We're pretty sure that's Donald on the left.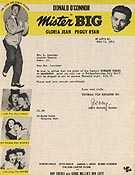 This is a letter from a person working at Paramount in 1943, written on stationery promoting Donald's movie, Mister Big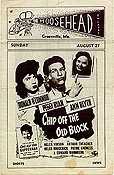 This is a four page 1944 brochure promoting shorts at the Moosehead Theatre in Greenville.


Well, it's official, Donald's really famous... he's had his picture on a bubblegum card. This is card number #21 in the 1948 Bowman Movie Star Set.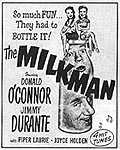 This is the print ad for 1950's The Milkman which we found reprinted in a 1995 Filmfax magazine.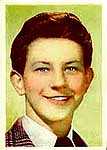 This is a card issued by the Editorial Bruguera Company of Spain as part of a set of cards entitled "Cromos Cinefoto" given as free premiums. The picture looks to be from somewhere between 1948 and 1950. At a guess, this is a cigarette card released sometime in the early fifties.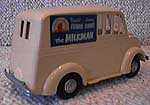 This is a promotional item for 1950's
The Milkman
, a Happy Day milk truck by Divco.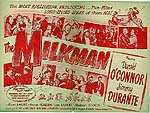 This is a Movie Herald advertisement for, The Milkman.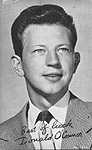 This is an "Arcade" or "exhibition" card, which back in the good old days you could get from machines for a small piece of change at, naturally, Arcades or exhibitions. The signature is of course pre-printed, but in this case doesn't even look close to the real thing.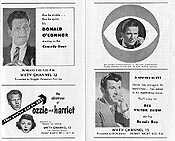 This is an ad in a local television program guide, back when Donald was doing the Colgate Comedy Hour.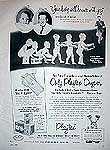 A 1953 advertisement in a magazine for Playtex Drypers, featuring Donald, and supposedly his daughter, Donna, though by that time she was far beyond wearing diapers.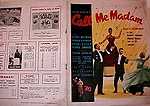 This is a pressbook from the 1953 release of Call Me Madam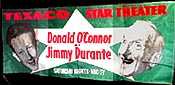 This is a 1954 banner promoting The Texaco Star Theatre, which alternated showing The Donald O'Connor Show and The Jimmy Durante Show on Saturday Nights.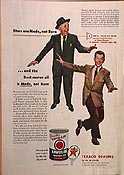 A 1954 ad for Valvoline oil. At the time Jimmy Durante and Donald O'Connor were both doing a show for Texaco on alternating weeks.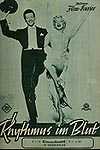 This is a handout given away at the German release of There's No Business Like Show Business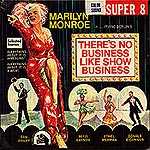 This is the cover of a roll of super 8 film with clips from "There's No Business Like Show Business".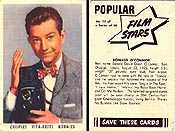 This is an Australian Cereal card issued in 1954, that you could find in the boxes of cereal listed on the front of the card.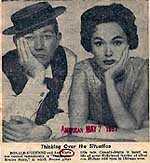 This brief article and picture appeared in a Chicago newspaper prior to the release of
The Buster Keaton Story
.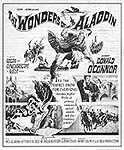 And another reprint of a print ad, this one Wonders of Aladdin from Filmfax magazine.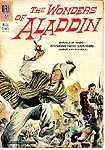 This is a novelization of the 1961 movie, The Wonders of Aladdin.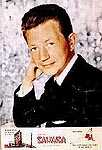 A postcard promoting one of Donald's appearances at the Sahara Hotel in 1958.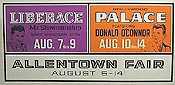 This is pretty self explanatory. Both Liberace and Donald were appearing at a fair in Allentown in approximately 1965.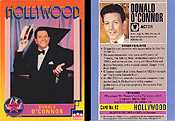 This card is part of the Starline Hollywood Walk of Fame set that came out in 1991.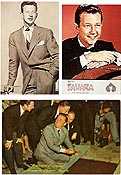 These are postcards of Donald O'Connor: the first was given out by his fanclub, the second was to promote a Las Vegas appearance, and the third is Donald with Kirk Douglas in front of the Chinese Theater.

The pictures of items here may or may not be copyrighted by various studios and individuals, but we respect the rights of anyone who happens to hold them. We own some of these items, but others we just have pictures of.