To see which of Donald's Movies will be on TV this month
Donald's Current TV Schedule

And Our Other Pages related to Donald O'Connor's Movies

Donald O'Connor started his movie career at the age of eleven in 1937, doing a specialty act (dancing naturally) with one of his brothers in Melody for Two. He's appeared in 54 films since then. We've listed them on this page for you. Our emphasis here is on Donald's roles in these films, if you want more complete information, like cast lists and technical specifications please follow the title links to the Internet Movie Database. Also of great assistance, particularly with the descriptions of the earlier films, was the TV Guide Movie Database .
Unfortunately much of Donald's earlier work is hard to come by. If you have any information on Donald's roles in these films, or know where we can get them please drop us a line at eviltwin@velvetsofa.com .
Scroll down or search for movies by year
Melody for Two
1937 | Warner Bros
Donald does a specialty number with one of his brothers in this all but forgotten film, starring James Melton, a tenor, playing Tod Weaver an unhappy band leader who goes into Radio. I'm afraid we can't even guess where Donald might have come into it, only that this seems to have been more in the way of an audition than an actual role. This was broadcast on television just a couple of years ago, but if Donald was in it, he was edited out in the version I saw.

Sing You Sinners
1938 | Paramount
This was Donald's first large role and at twelve years old he got to show off his versatility, by acting, dancing and singing. He plays, Mike Beebe, the youngest in a show biz family. He has two older brothers, David and Joe played by Fred MacMurray and Bing Crosby. Fred's a good hard working fellow, but Bing's a rogue who likes playing the horses. The plot leads everyone down to Bing's Del Mar racetrack. The climax calls for little Mike to ride Joe's horse in the big race. Donald gets to sing on three songs; Pocketful of Dreams, Laugh and Call It Love, and Small Fry.

May have been released on Video, but not currently available.

Variety review
Sons of the Legion
1938 | Paramount
The story is about the Lee family, and the formation of the "Sons of the American Legion". The father of the Lee family isn't crazy about his kids joining because he was dishonorably discharged from the Legion. Donald is Butch Baker, the son of another Legionnaire, but he must have a lot to do, since he gets billing over the other kids.

Variety review
Men With Wings
1938 | Paramount
In this story of the early days of flight, Donald plays a young Pat Falconer. The older Pat is played by Fred MacMurray, who goes on to fly planes and marry girls and go to China. This was, by the way, Donald's first Technicolor film.

Variety review

Tom Sawyer, Detective
1938 | Paramount
Donald plays Huckleberry Finn. Tom and Huck play detective trying to clear a preacher of murder.

Has never been been released on video, but it has been shown on television.

Variety review

Boy Trouble
1939 | Paramount
Mr. and Mrs. Fitch adopt two orphan boys, Joe and Butch (Donald O'Connor). Only Mr. Fitch is not in favor of the move, and tells his wife to send them back. Butch runs away and Joe gets sick, and Mr. Fitch loses his job. This we conclude, is not a comedy.

Variety review
Unmarried
1939 | Paramount
A retired fighter and an unemployed night club hostess move into his dead manager's house. (Sounds a little dicey, but there must have been an explanation.) Donald plays Ted Streaver the dead manager's son, who is taken in by the unlikely couple. Ted Streaver grows up to be John Hartley.

It's interesting to note that for his appearance at Cinecon 33, Donald asked that this film be shown.

Variety review
Million Dollar Legs
1939 | Paramount
Though Donald plays, "Sticky Boone", we have no idea how he fits into the plot, which involves a college rowing team raising money for oars by betting on a racehorse. Also stars Betty Grable.

Variety review
Beau Geste
1939 | Paramount | Beau (age 12)
This is the earliest of Donald's films that we've actually seen. Because it's a Gary Cooper film it's widely available. Donald plays the younger version of Cooper's Beau Geste. Unlike some actors that change a great deal when they reach adulthood the thirteen-year old Donald is easily recognizable. He also has a surprisingly deep voice for a child. What we get to see of the young Beau is him playing with toy ships with his brothers, (authoritarian kid), all of them expressing an interest in joining the Foreign Legion one day, and a game of Arthurian Knights which leads young Beau to overhear his gaurdian's plans. The rest of the movie is pretty good, since the classic story can withstand Gary Cooper's low-key idea of acting.

Beau Geste is available on VHS used from Amazon.com.
Night Work
1939 | Paramount
This may not be a sequel to "Boy Trouble" exactly, but it's all the same actors with all the same character names. Here the Fitchs want to adopt Butch Smiley (Donald), but must overcome his grandfather's objections. Unlike "Boy Troubles" melodrama, this is a comedy.
Death of a Champion
1939 | Paramount
Can't say they didn't have some interesting concepts. A show dog is murdered, and a psychic Encyclopedia salesman, assisted by "Small Fry", played by Donald O'Connor, investigates the death.
On Your Toes
1939 | Warner Bros.
This time Donald plays Philip Dolan Jr. a vaudeville hoofer, who grows up to be Eddie Albert, who decides to leave the stage and join a ballet company.

Not available on video, but it is sometimes shown on TV.

What's Cookin'
1942 | Universal
From what we can tell, Donald's role as Tommy, is probably limited to dancing with the Jivin' Jack's and Jills, and maybe a few lines. The story line has something to do with young people breaking into radio entertainment. Also features the Andrews Sisters. Gloria Jean, who would be in quite a few of Donald's movies, sings I'll Pray for you.
Private Buckaroo
1942 | Universal
This war time musical features the Andrews Sisters, and has an appearance by stooge Shemp Howard. Donald is "Donny" a young (under-aged) G.I., who has a few lines, which are more than the other members of the "Jivin' Jacks and Jills" get. This studio dance troupe, which Donald was a member of, does seem to push Donald into the background during their exhibition at the end of the film. He and his dance partner in this, Peggy Ryan, went on to do their own pictures, as well as more with the Jacks and Jills. The story of a Big Band joining the army and the snarky attitude of it's lead singer is quite dated and tolerable only if you have a high cheese threshold.

You can order Private Buckaroo on DVD or VHS from Amazon.com

Give Out, Sisters
1942 | Universal
Donald and Peggy are in this presumably as two of the "dance students" that join the Andrews Sisters to put on a show. The rest of the story is about a young heiress who has to convince her aunts to let her be in the show, and is romanced by Dan Dailey, who would later co-star with Donald in There's no Business Like Show Business.
Get Hep to Love
1942 | Universal
Donald plays Jimmy Arnold in this, but the emphasis is on Gloria Jean, as a child prodigy who runs away from her exclusive surroundings, and is adopted by a childless couple. Jimmy is her new normal friend and romantic interest. Gloria Jean sings three songs and Peggy Ryan, sings one, but no clue if Donald does.

When Johnny Comes Marching Home
1942 | Universal
Again, we're not sure exactly what Donald does in this film, but he plays Frankie. The plot involves Johnny Kovacks (Allan Jones) marching home from the war, straight into a musical.


It Comes Up Love
1943 | Universal
Donald is the Juvenile love interest, Ricky. The main story focuses on Ian Hunter as Tom Peabody. Something about his secretary. Ricky romances the eldest Peabody daughter, played by Gloria Jean.
Mister Big
1943 | Universal
This looks to be another backyard Musical, where the kids get together to put on a show. Donald plays Donald and most everyone else also uses their own first name as their character name. The plot is about a group of drama students trying to prove that their hep music is worthwhile. For more on this film check out our quotes from Elinor Donahue (who appeared in the movie as "Muggsy") in the In Print section.
Top Man
1943 | Universal
Donald plays Don Warren, a young man whose father has gone off to war leaving him in charge of the family. This seems to involve putting on a show in a local factory. Features Count Basie and his Orchestra, and The Harmonica Rascals. (Pictured right)

Chip Off the Old Block

1944 | Universal
Donald plays Donald Corrigan in this musical, a young man just out of military school. He meets a girl on the train home, but that causes complications because he's already got a girl (Peggy Ryan) waiting for him at home. Sorry, we don't know what numbers he has in this. Not available on video tape.
This Is the Life
1944 | Universal
Donald plays Jimmy Plum, a performer/soldier (descriptions vary) who falls for a girl who is in love with an older man. Jimmy solves the problem by making sure the other man gets back together with his ex-wife. Lots of songs.
The Merry Monahans
1944 |Universal
Musical about a Vaudeville family, where Donald plays the son Jimmy Monahan, and Peggy Ryan plays his sister, and Jack Oakie, his Dad, Pete. Pete becomes romantically involved with an old flame while Jimmy pursues her daughter.

Bowery to Broadway
1944 | Universal
Peggy Ryan and Donald do a specialty dance in this. We believe the song was called, "Taking a Sleigh Ride in the Good Old Summertime". Story centers around Jack Oakie, playing a vaudeville show producer involved in a partnership rivalry with another producer.
Follow the Boys
1944 | Universal
This is one of those all-star war time Pictures, where the studio puts in everyone who happens to be on the lot at the time. The thin plot is an ex-vadevillian making it big in Hollywood and organizing entertainment for the troops during World War II. Donald appears as himself with Peggy Ryan. In their first scene they're in the audience of actors volunteering to entertain the boys. Later they come in "between pictures" to be assigned to a show. Then finally the show itself, where they do a song and dance number. Even if these two weren't in it (and perfectly adorable), we recommend it for the Orson Welles/Marlene Dietrich magic act.

Follow the Boys is available on VHS from Movies Unlimted.

Patrick the Great


1945 | Universal
A Showbiz story of a father, Patrick Donahue Sr. who finds that his son, Patrick Donahue Jr. (Donald O'Connor) has beaten him out for a role on stage. Apparently this calls for a Mountain Retreat where a romance is introduced. Lots of songs, but we don't know which ones Donald sings.

Something in the Wind
1947 | Universal
This Deanna Durbin film was the first Donald did after getting out of the service. It's great. Run out and get it. Yes, right now. We'll wait. Okay, back? Good. Donald plays "Charlie Read" a third cousin to the family Mary Collins (Deanna) is trying to fleece. They make a temporary pact to ruin Donald Read's (John Dall) upcoming marriage, because Charlie is in love with the prospective bride. Deanna sings a lot. If you like that sort of thing. (Kidding. Enjoyed her operatic duet with the policeman.
Photo to right attaches to one of her pages.) Donald has three musical interludes. In the first he sings "I love a Mystery" to Deanna, and does a dance that seems a clear predecessor to "Make 'em Laugh". This one part is worth the price of the tape. He sings a reprise of "The Turntable Song" as Deanna and Dall get romantic, and finally does a comic ballet to "I'm Happy Go Lucky and Free" for the finale. Part of the "Deanna Durbin Collection" and readily available at most video stores.
Something in the Wind is available on VHS used from Amazon.com

Feudin', Fussin' and A-Fightin'
1948 | Universal | Wilbur McMurty
Donald plays Wilbur McMurty, a traveling salesman who visits a backwoods town and is drafted to participate in a foot race with a rival town. Donald has two numbers "S'posin" and "Me and my Shadow".
Not on Video.
Are You With It?
1948 | Universal
Donald plays Milton Haskins, a young man with a mathematical gift, who decides to join a carnival. Some swindlers are plotting to take away the carnival from it's owner. For the whole story on this film check out this Screen Stories article. Not on video.

Yes Sir That's My Baby
1949 | Universal
A "coming out of the military" and "college campus" musical comedy. Donald is William Waldo Winfield, a returning GI, who goes back to college with his wife, (played by Gloria DeHaven). Then there's some stuff about child care and football. Donald sings, "They'll Never Figure out a Woman", and with DeHaven sings "All Look at Me" and the title song,"Yes, Sir That's My Baby." It is not available on video.
Francis
1949 | Universal
The first in the series of Talking Mule movies. In Burma, during the second world war, Second Lt. Peter Stirling (Donald) runs into Francis, a talking mule. Honest Peter has no qualms about accurately recounting his experience, leading to his confinement in the army neuropsychiatric ward. The formula for the rest of the series is quickly established, as Francis alternately helps Peter and gets him into trouble, while Peter falls head over heels for the nearest beautiful girl. While Donald was a superb dancer and singer, the Francis films highlight his abilities as a comic actor.

The Milkman
1950 | Universal
Donald plays "Roger Bradley" in this charming musical. Roger wants to work in his father's Milk business, but his father feels he's not emotionally stable enough. It seems that due to combat fatigue Roger quacks under pressure. Determined to prove himself Roger goes to work for a rival milk company. He teams up with fellow milkman, Jimmy Durante. Roger also has a romance with the boss' daughter, Piper Laurie (also in "Francis Goes to the Races"). Donald's number's inlcude: "The Early Morning Song", "It's Bigger than Both of Us", and "That's My Boy," (w/Jimmy Durante).
Double Crossbones
1950 | Universal
Donald plays Dave Crandall, a young man in Colonial days, who accidentally becomes a pirate. Includes the songs, "Song of Adventure" and "Percy Had a Heart". That's about all we know. Sounds like a winner to us though. We're suckers for costume comedies.
Curtain Call at Cactus Creek
1950 | Universal
Donald plays Edward Timmons a stage hand for a troupe of traveling actors. Judging from the lobby card it would seem to be set in the old west, Arizona to be precise. Edward somehow captures a bank robber (Walter Brennan) and romances the girl (Gale Storm - Lobby card to right links to her page.) It is a musical, but I'm afraid we don't know which songs Donald sings. Vincent Price is also in this film, so it surprises us that it's not on video. Rumor has it that it's been shown on AMC.

Francis Goes to the Races
1951 | Universal
This second entry in the Francis series finds Francis and Peter on the road and unemployed. Francis finds himself a job keeping his cousin the racehorse company. He advises Peter, who is enamoured of the thoroughbred's lovely young owner, to make some money by placing some bets at the track. With Francis' inside information Pete wins big and has the gamblers, the girl and the law wondering how he did it. Peter does one of his few musical turns in this as he sings a duet of "My Bonnie Lies Over the Ocean" with Francis.

No longer available from Amazon.com . You can sometimes pick it up used on eBay.

Take our Francis Pop Quiz
Francis Goes to West Point
1952 | Universal
After saving a nuclear plant from a saboteur, (with a tip from Francis) Peter is enrolled at West Point. He makes a very poor cadet until Francis begins tutoring him. The rest of the plot centers around Peter's two roommates and an Army/Navy football game. Trek fans should note that one of the Army football players is Leonard Nimoy, in fact he has several lines.

Available on VHS as a Double Feature with Francis in the Navy from Amazon.com

Take our Francis Pop Quiz
Singin' in the Rain
1952 | MGM
What can we say about this one? "Greatest Musical of All Time" and that kind of thing. This is probably the one film Donald is best known for, and deservedly so. Aside from cartoon characters, we've never seen another dancer who can keep up with Gene Kelly in Gene Kelly's style. "Fit as a Fiddle" is a good example of this as is "Moses Supposes". Though in the latter we always most enjoy that charming, irrepressible smile Donald flashes at Gene after particularly good dance moves. But what the praise is usually heaped on for is the number, in his own inimitable style, "Make 'em Laugh".
This comic and acrobatic display never fails to elicit gasps of amazment, even if we have seen him flip off those walls a hundred times. Aside from the dancing it's also interesting to see him play Cosmo Brown, an older character than Donald usually plays, coming in the middle of the Francis movies as this film does. Donald has no problem inserting the necessary cynicism into lines that were written with Oscar Levant originally in mind. It's widely available on Video, DVD, Laserdisc etc.

To Order from Amazon.com

Singin' in the Rain Posters and Lobby Cards, and play our new Singin' in the Rain Drinking Game
Now available from Amazon.com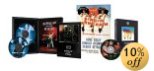 Singin' in the Rain (Classic Collection Box Set)

Walking My Baby Back Home
1953 | Universal
What we know about the plot is that Donald plays Jigger Millard, an ex-GI trying to start various musical ventures that go nowhere until he thinks of combining Dixieland and Classical Music. Donald sings the title song, "Walking My Baby Back Home". Oh, and Janet Leigh, of Psycho fame, co-stars. Not available on video, and haven't heard of a TV showing lately.
Francis Covers the Big Town
1953 | Universal
Unemployed again Peter and Francis come to the city and decide that Pete should become an ace reporter. With Francis able to gather information from the local horses, Peter gets a lot of good stories. But, since he doesn't hold up very well under questioning, he inevitably reveals his source, and no one believes him, especially after he's found with a gun his hand over the dead body of a racketeer. A record of two romantic entanglements for Peter in this one; the gossip columnist "tomato" at the paper, and the girl next door. And one for Francis too.

Not currently available. You can sometimes pick up a copy on eBay.

Take our Francis Pop Quiz
I Love Melvin
1953 | MGM This is Donald's other MGM Musical. The story is fluffy and the music is nothing to write home about, but it grows on you. Donald plays the title character, Melvin Hoover, opposite Debbie Reynolds as chorus girl/dancing football, Judy LeRoy. Melvin is somwhat neurotic; manic/depressive, we're pretty sure. Nevertheless he manages to get Judy to fall in love with him while he takes
pictures for a ficitonal "Look" Cover. The stand out dance number is "Ups and Downs" with Donald on roller skates. He doesn't even have to work up speed to flip around those poles and it amazes us. The other dance number is "I Wanna Wander", which finds Donald indulging in dance and comedy all over a photoshoot set. And that's not counting a little bit of dancing around the park at the beginning, and a dance with Debbie as they're taking photos in the living room.

I Love Melvin is available on VHS from Amazon.
Call Me Madam
1953 | 20th Century Fox
Donald plays Kenneth Gibson, the press attache, juvenile lead, in this film version of the Ethel Merman musical. Donald's dancing partner here, Vera-Ellen (as Princess Maria of Lichtenburg) he has often cited as his favorite. They have two numbers together, "It's a Lovely Day", and "Something to Dance about." Donald also has a solo, "What Chance Have I" and the excellent duet with Ethel Merman, "You're Just in Love". It's not currently in release. See our Music page for more. If you want to see a few clips from the picture, there's Ethel Merman's A&E Biography

Francis Joins the WACS
1954 | Universal
One of our favorite in the Francis series. In an unlikely computer error, involving quaint punch cards, Peter is mistakenly assigned to the Women's Army Corps. The still amazingly naive Peter is ill-equipped to take advantage of the situation. With Francis' help he manages to endear himself to the troops, but his commanding officer believes he's been planted in an effort to sabotage their camouflage exercise. Of course, "Francis" movies aren't musicals, but one of our favorite bits in this is when Peter and Bunky (Mamie Van Doren) impersonate hillbillies and sing a snippet of "She'll be coming around the Mountain".

You can order this video from Movies Unlimited.

Take our Francis Pop Quiz
There's No Business Like Show Business
1954 | Twentieth century Fox.
Donald plays Tim the youngest member of the Donahue family, a quintet of performers, headed by Ethel Merman. The musical numbers are the best part, while the story involving Johnnie Ray becoming a priest and Tim's unconvincing romance with Vicky (Marilyn Monroe) is best ignored. Donald has four numbers. First he does the Scottish version of "Alexander's Ragtime Band" (while other family members handle other ethnic groups).
Second he and sister Katy (Mitzi Gaynor) do a parody of their parents vaudeville routine. Next is one of our favorite dance numbers "A Man Chases a Girl", in which the statues come alive to dance with him. We've just about wore out that section of the tape. Last is an inexplicable little number with him, Mitzi and Marilyn. They dance, Marilyn sings and we wonder what kind of weird show they're putting on.

Available on VHS and DVD at Amazon.com Word of warning the VHS version isn't letter-boxed and this movie really requires it. Television showings somtimes have it in that format, as do the DVD and the laserdisc.


Buy now from Amazon.com

Francis in the Navy
1955 | Universal
Donald's last Francis movie. Francis and Peter are unwillingly inducted into the Navy; Francis because he's been sold as surplus and Peter because he's been mistaken for navy man "Slicker" Donevan, whom Donald also portrays. This sixth film can't help being a little repetitive, but it has it's amusing moments. Chief among them is Peter's now weary responses to the usual psychiatric examination. This film is also notable for the guest appearances of Martin Milner, David Janssen and Clint Eastwood.

Available from Amazon but only as a double feature with Francis Goes to West Point. It's available as a single from Movies Unlimited.

Take our Francis Pop Quiz

Anything Goes
1956 | Paramount
In Donald's second movie with Bing Crosby (look way back to 1938 for the first), he plays Ted Adams, a TV song and dance man, who teams up with singer Bill Benson (Bing) to put on a musical. They sail to Europe and both come back in the same boat. That is they've both hired a female lead for their show when they only need one. Some good Cole Porter tunes in this, but that's the only resemblance to anything else called "Anything Goes". Donald's numbers are Ya Gotta Give the People Hoke , You're the Top, I't's De-Lovely, You Can Bounce Right Back, A Second Hand Turban and a Crystal Ball,and the finale, Blow Gabriel Blow.
We found the writing, directing and choreography left something to be desired. But Bing was doing what Bing did well, and Donald was doing what Donald did well. And it's beginning to grow on us, especially the well done It's De-Lovely dance number.

Not on videotape, but occasionally shown on cable.

The Buster Keaton Story
1957 | Paramount
Universally considered a very bad biopic. Mostly this is because the story had very little to do with any actual events in Buster Keaton's life. Though Donald is generally accused of being miscast as Keaton, we think it's more likely that the writing fell short rather than his performance. We taped this off televsion some time ago. (Because Peter Lorre was in it, putting in one of his worst performances.) We then promptly lost it.

The Wonders of Aladdin
1961 | Lux/MGM
We'd be curious to know the story behind this one. Why it would occur to a bunch of Italians to cast the Irish-American O'Connor in a film about Arabs is beyond us. Still, there's Donald playing the title role in this Italian made film. We finally got to see it and have to say that it's a pretty darn silly film. Still it has it's funny moments, and we're assuming it's supposed to be a comedy. The embarassing moments however are prevalent. It's also a tad violent
for a comedy. Donald does get to dance a little in the film, but that's a little embarassing too. On the whole though it's an innocuous movie.

It was released on video, but does not seem to be currently available.
Cry For Happy
1961 | Columbia
In this knock-off of Teahouse of the August Moon Donald plays Murray Prince, a member of a Navy photography team that takes up residence in a Geisha house. Donald carries the more dramatic end of the story as the womanizer who reluctantly falls in love with a nice girl. Unfortunately Glenn Ford does not convincingly hold up the comedy end. It was released on video, but does not seem to be currently available, and it is not often televised.

That Funny Feeling
1965 | Universal
This Sandra Dee/Bobbie Darin comedy romance is is almost weightless. You can find Donald here in the "friend" role, Bobbie Darin's that is. Donald is Harvey Granson the partner and best friend of the romantic lead. Harvey is going through a rather nasty divorce, which necessitates him hiding some of his assets (in the form of paintings) in Bobbie's apartment, which, in this convoluted plot, is taken over by Sandra Dee. Harvey gets woken up a lot in the middle of the night.

This movie isn't on video tape, but is shown on Cable TV once in a while.

That's Entertainment!
1974 | MGM/UA
This amalgamation of clips from MGMs Musical films is... well... entertaining. There's a variety of hosts, like Gene Kelly who introduces Fred Astaire's clips, and Fred Astaire who introduces Gene's. Donald's host spot follows Gene's. For some unknown reason he gets to wander out by an empty pool and introduce Esther Williams' clips. Debbie Reynolds follows Donald as host, and introduces his number, Make 'em Laugh which is not shown in it's entirety, though the cut is smoothly done.

Amazon.com is currently out of stock, but you can get this at Movies Unlimited.

Ragtime
1981 | Sunley/Paramount
From his cast notation as "Evelyn's Dance Instructor" we thought that Donald's part would be below small. However we didn't factor in that many of the major characters also had no names, in particular Mary Steenburgen and Brad Dourif. Donald has two bits in this overly long and somewhat pointless film. In the first he does a vaudeville type performance with a
line of chorus girls, which is rudely interrupted by a murder (Based on real life events). In the second he tries to teach a few dance steps to the dimwitted Evelyn. Oh yeah, and James Cagney is in it too.
Ragtime is available from Amazon.com. We found it on the shelves at Borders.

Pandemonium
1982 | MGM/UA
This lampoon of horror movies misses more often than it hits, but still has a certain goofy charm, which is kind of summed up by Tommy Smothers as a Canadian Mountie. Paul Reubens (Pee Wee Herman) shamelessly steals scenes. Donald appears as Glenn Dandy's, (one of the unfortunate attendees at the cheerleader camp) dad. It's gloriously politically incorrect. Glenn's Dad is blind and carries a cane and sells pencils... it plays funnier than it sounds.

A Time To Remember
1987 | Miam Productions
This is a bizzare holiday film. Donald plays a priest, who encourages a young boy to follow in the steps of his idol, Mario Lanza, and sing. The boy's father opposes it because singing is a sissy thing to do. The boy is hit by a car, loses his voice and miraculously gains it back for Christmas. The movie has an amateurish style, and very uneven acting.It has its moments though; like Donald singing his song, "Christmas can Be Every Day" (a.k.a. "Christmas comes Once a Year")

No longer available on video.

Toys
1992 | 20th Century Fox
It was awfully nice of Barry Levinson to make this film for us. We have to assume that he did, since no one except us seemed to think it was absolutely fantastic. (Except David, who made us sit down and watch it.) Toys is a musical that never admitted that it was a musical. Somehow, that appeals to us. In any case, one reason we delayed seeing it until a few years after its release is that we heard that Donald's character, Kenneth Zevo, dies within the first few minutes.
Which is true. He does. The character's spirit however goes on to haunt the plot; joyfully, of course. Our favorite Donald moment (in the five moments he has), would have to be when his beanie propellor stops twirling and he begins to feebly bat at it. Okay, so it's black humor, but it always gets a giggle. "It's whimsical, Leland." Everyone disagrees with us, but we think this movie is great.

You can order Toys from Amazon.com. or from Movies Unlimited.


Buy now from Amazon.com

Out to Sea
1997 | Davis Entertainment/20th Century Fox
Though this film, a Matthau/Lemmon buddy film, is embarrassingly bad at times, it does have it's bright spots. Yes, that would be Donald; In particular, his two, all too brief, dance numbers. As dance host, Jonathan Devereaux, he gives a delightful exhibition of his version of the Hustle, and later he and Elaine Stritch step out together on the dance floor. We enjoyed a couple of Donald-specific
jokes that snuck in. Also lifting this movie up is Brent Spiner as the tyrannical cruise director, Gil Godwyn. Watch the credits. There's more dancing in that than the rest of the picture. Please see our attached Out to Sea Page for reviews of Donald's performance, a word for word recap of his role, comments from Brent Spiner, and a couple pictures.

No longer avaliable new, but you can usually pick this up on eBay.

Not included above were movies and documentaries that only feature clips from Donald's previous movies. This includes That's Entertainment III and That's Dancing.
Links to Amazon.com and other movie dealers are not meant as advertising or anything other than a convenience. If you can order from them on-line you can most likely find it someplace else too. Pictures may be linked to the sites where we found them.



You have reached http://muppetlabs.com/~davidj/tntmovies.htm

Disclaimer: We are in no way officially sanctioned by or connected to Donald O'Connor, or anyone else for that matter. None of the content of this website is meant to infringe upon any copyrights held by studios, companies, authors, other web site owners or stray individuals.

Anything original is copyright 1999 & 2004
by Teresa and/or Tracy Murray (a.k.a. T 'n' T).

Please send us lots and lots of e-mail at eviltwin@velvetsofa.com
Number of people who haven't seen enough Donald O'Connor movies: