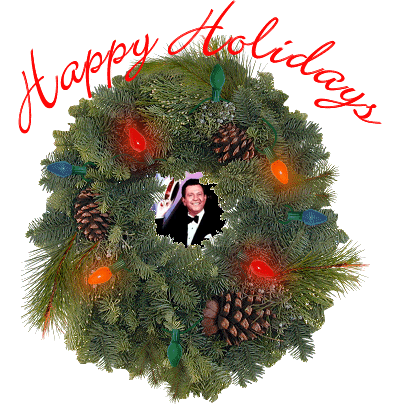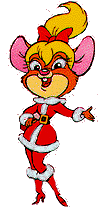 Seasons Greetings! And Welcome to our Donald O'Connor Christmas page. You will find below Donald O'Connor's Christmas related projects, with a few pictures, some sounds and info.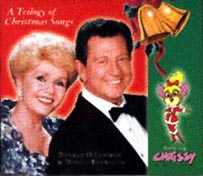 Christmas with Donald and Debbie (1992)
CD and Audio Cassette
An album of Christmas music with Donald O'Connor and Debbie Reynolds, featuring Chrissy the Christmas Mouse, which is a sweet little song... too sweet. In fact you could just skip the three new songs on this album (also released separately) and listen to the classic Christmas Carols, like Jingle Bells, and the well done Twelve Days of Christmas (Though, on the eleventh day of Christmas, Donald and Debbie fade away, not to be heard from again until the four birds start calling).

1) *Chrissy the Christmas Mouse
2) *Little Christmas Tree
3) Jingle Bells
4) Narration of The "Night Before Christmas"
5) Medley - The First Noel-Hark The Herald Angels- Joy To The World
6) We Wish you a Merry Christmas
7) *Christmas Eve Once More
8) Medley - Oh Christmas Tree-Deck the Halls
9) Medley - Here We Come a Carolling-Jolly Old St. Nicholas
10) The Twelve Days of Christmas



The CD Christmas with Donald and Debbie is available from Amazon.com.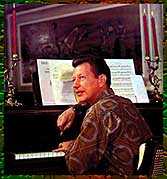 The Music of Donald O'Connor (1965?)
LP
Album of Donald O'Connor's compositons recorded by the Brussels Symphony Orchestra, directed by Fernand Terby, including, Reflexions d'un Comique (1956), which Donald conducted at the Los Angeles Philharmonic. The four other tracks are Introduction and Identification, Donald's Waltz, Here Comes Donald and Christmas Comes Once Year. This song according to the liner notes...

"CHRISTMAS COMES ONCE A YEAR (5:45)
Mr. Irving Berlin presented Donald with a special piano which when one plays on the black keys, by just sliding a lever, the black keys can become the sound of the white keys.
In introducing "CHRISTMAS COMES ONCE A YEAR" his friends tried to show how the composition was born, exactly how Donald conceived it (on the black keys) and the development that takes place therein so that by its finale, it has gained all the musical stature that it deserves. The acrobatics of the adaptations are very subtly transcribed and a great deal of credit must go to the musicians themselves."

Years later, in A Time To Remember he would reprise the tune as Christmas Can Be Everyday Here is a clip of the older version Christmas Comes Once a Year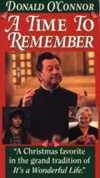 A Time To Remember
1987

This is a bizzare holiday film. Donald plays Father Walsh, a priest who encourages a young boy to follow in the steps of his idol, Mario Lanza, and sing. The boy's father opposes it because singing is a sissy thing to do. The boy is hit by a car, loses his voice and miraculously gains it back for Christmas. The movie has an amateurish style, and very uneven acting. It has its moments though; like Donald singing his song, Christmas Can Be Every Day (a.k.a. "Christmas comes Once a Year") and Donald showing bad card tricks to Tommy Makem (playing the priest with the authentic Irish accent).

A bit of trivia... Morgana King, who co-stars as the grandmother in this film, was the guest star on a Hollywood Palace Donald O'Connor hosted in 1965.

A Time to Remember is out of print, but sometimes you can pick one up on eBay.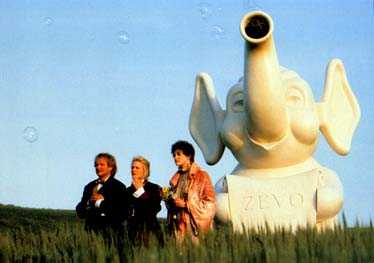 Toys
1992 | 20th Century Fox Toys opens on Christmas Day (or Christmas Eve) and closes on Christmas a year later. Though it does this without quite being a Christmas film. Just like it puts in all that music without quite being a musical.

Donald's character, Kenneth Zevo, (Father of Robin Williams character, Leslie.) dies within the first few minutes, while the Christmas celebration is going on.
Without going into the whole plot, suffice to say that everything works out exactly how Kenny Zevo would have wanted by the time the next Christmas rolls around.

There's a lovely Christmas song, Closing of the Year.

You can order Toys
from Amazon.com. or the excellent Soundtrack
.

You have reached http://muppetlabs.com/~davidj/tnt/oconnor/xmas.htm
Disclaimer: We are in no way officially sanctioned by or connected to Donald O'Connor, or anyone else for that matter. None of the content of this website is meant to infringe upon any copyrights held by studios, companies, authors, other web site owners or stray individuals.
Anything original is copyright 1999-2005 by Teresa and Tracy Murray (a.k.a. T 'n' T). Please send us lots and lots of e-mail at teresa@eviltwinltd.com