June 28th 2011
Welcome to the Royal Pains Fun Page! There are lots of sources for Royal Pains information on the internet. First and foremost is the official
USA Network Royal Pains site
(news, episode guide, photo gallery, et-freakin'-cetera) and the official
Royal Pains Facebook
and the official
Royal Pains Twitter feed
. Considering the wealth of information (and other cool stuff) available at the fingertips of the average fan, I was hesitant to wade into the fray with a mere fan site. After all, what can you find here that you can't find from an official source? Just a fan perspective, I suppose, and all the information that one obsessed fan can dig up.Right now that's not too much, but I'll be adding to it as the seasons pass. (Royal Pains third season begins June 29th 2011.) My plan includes episode reviews, ratings, spoilers, interviews and more. The Royal Pains Fun Page joins a few other fun pages I have up now, including
The Monk Fun Page
and
The Psych Fun Page
. Yes, I really like the USA Network shows. The "Blue Skies" and "Characters Welcome" formula works for me. I'm happy to contribute in any way I can. I would appreciate any and all feedback. Please, enjoy!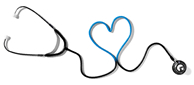 The Season 3.0 Episodes
3-1
"Traffic" SEASON THREE PREMIERE!
HankMed saves the passengers of a toppled jitney. Divya deals with the fallout from her broken engagement. Jill returns with news.

Guest Stars: Natalie Zea, Christine Ebersole

Airs: Wednesday, June 29, 2011


"Traffic" -- Pictured: (l-r) Mark Feuerstein as Hank Lawson, Natalie Zea as Judy Windland, Paulo Costanzo as Evan Lawson, Christine Ebersole as Mrs. Newberg -- Photo by : Barbara Nitke/USA Network
3-2
"But There's a Catch"
A charity football tournament gives Dr. Hank the chance to kick–and then heal–an old high school bully's rear end.

Guest Stars: Michael B. Silver, Greg Jennings

Airs: Wednesday, July 6, 2011


"But There's a Catch" -- Pictured: (l-r) Jill Flint as Jill Casey, Paulo Costanzo as Evan Lawson, Brooke D'Orsay as Paige Collins, Mark Feuerstein as Hank Lawson, Greg Jennings, Michael B. Silver as Ken Keller-- Photo by: Barbara Nitke/USA Network
3-3
"The Shaw/Hank Redemption"
Guest Stars:
Airs: Wednesday, July 13, 2011
3-4
"A Man Called Grandpa"
Guest Stars: Ed Asner
Airs:
3-5
"Rash Talk"
Guest Stars: Shiri Appleby, Joanna Gleason and David Rasche
Airs:
3-6
"An Apple a Day"
Guest Stars: Julie Benz
Airs: Aug 2011
3-7
"Ta Da For"
Guest Stars: Kyle Howard
Airs:
3-8
Run, Hank, Run"
Guest Stars: Wilmer Valderrama
Airs:
3-9
"Me First"
Guest Stars:
Airs:
The Season 3.0 Press Release from USA Network
USA will premiere the third season of its #1 hit series, ROYAL PAINS, on Wednesday, June 29, at 9/8c. The show will be the launching pad for USA's new original series NECESSARY ROUGHNESS at 10/9c. For the final cliffhanger last season, we find Hank (Mark Feuerstein) left alone as the summer comes to an end. Now that summer has returned, will things at HankMed resume to its normal rhythms or will it be a whole new summer in the Hamptons?

ROYAL PAINS was USA's #1 show in 2010 in P25-54 (3.5 million), P18-49 (3.1 million), total viewers (7.33 million) and households (5.16 million).

In ROYAL PAINS, Mark Feuerstein stars as Dr. Hank Lawson, the go to "doctor for hire" for all of the Hamptons. The series also stars Paulo Costanzo, Reshma Shetty and Jill Flint. ROYAL PAINS is written and executive produced by Andrew Lenchewski and Michael Rauch. Rich Frank also serves as executive producer along with Paul Frank and Jeff Kwatinetz from Prospect Park. The series comes from Universal Cable Productions. ROYAL PAINS films entirely in New York (Long Island and Brooklyn) and at locations around the Hamptons.

The season picks up at the start of a new summer. Has Hank healed his relationship with Boris (Campbell Scott)? Will the impending birth of Boris' child change him? What happens to Divya now that she's defied her parents and called off her wedding to Raj (Rupak Ginn)? When we last saw Jill, she was flying off to work at a South American clinic; how has her trip impacted her relationship with Hank? How has Eddie (Henry Winkler) survived his prison stay in Florida? Evan left the Hamptons with dream girlfriend Paige (Brooke D'Orsay) for a vacation; is she too good to be true? These questions and more will be answered this coming summer.

Emmy-Award winning actor Ed Asner ("UP," "Mary Tyler Moore Show") guest stars as Ted Roth, Hank and Evan's grandfather, who has not been in contact with Eddie Lawson (Henry Winkler) for over 35 years. Other guest stars this season include Shiri Appleby ("Life Unexpected"), Natalie Zea ("Justified"), Emily Bergl ("Desperate Housewives"), Jonathan Tucker ("The Black Donnellys"), Joanna Gleason ("The West Wing"), David Rasche ("Rubicon") and NFL wide receiver Greg Jennings.

Multiple Golden Globe and Emmy-winning actor Henry Winkler continues to recur in his role as Eddie R. Lawson; plus Campbell Scott returns as Boris, Brooke D'Orsay returns as Paige Collins, Christine Ebersole returns as Ms. Newberg and Paola Turbay returns as Marisa.

For photos of ROYAL PAINS, please log on to the NBC Universal Media Village at nbcumv.com/.

USA Network is the #1 network in all of basic cable and is seen in over 102 million U.S. homes.  A division of NBCUniversal, USA is the cable television leader in original series and home to the best in blockbuster theatrical films, acquired television series and entertainment events. The award-winning USA website is located at usanetwork.com. Characters Welcome.

USA Network is a program service of NBCUniversal Cable a division of NBCUniversal, one of the world's leading media and entertainment companies in the development, production, and marketing of entertainment, news, and information to a global audience.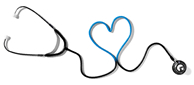 The Season 2.5 Episodes
2-13
"Mulligan" MID-SEASON PREMIERE!
After Eddie suffers a heart attack, Hank and Evan learn the truth about their father's complicated past. Meanwhile, Divya remains unsettled when Adam comes back into her life, and Jill becomes a patient of Hank's when she collapses at a golf tournament.

Guest Stars: Tom Cavanaugh, Amy Sedaris

Aired: Thursday, January 20, 2011


"Mulligan" — Photos by David Giesbrecht/USA Network
2-14
"Pit Stop"
Hank is called to "Share House," the set of a reality TV show, when one of the contestants suddenly becomes ill. But when the entire house eventually gets sick, Hank and Divya must find the source of what's ailing everyone. Evan is surprised to find an ally in Emily when they both agree that franchising HankMed is a smart business decision.

Guest Stars:

Aired: Thursday, January 27, 2011


"Pit Stop" — Photos by David Giesbrecht/USA Network
2-15
"A History of Violins"
Hank makes a house call to examine a teenage music prodigy who has overprotective parents. Evan gets trapped in The General's house and overhears a private conversation between The General and his cronies.

Guest Stars:

Aired: Thursday, February 3, 2011


"A History of Violins" — Photos by David Giesbrecht/USA Network
2-16
"Astrophobia"
When a Nor'easter hits the Hamptons, Hank saves the life of a park ranger who wants to recapture the odd side-effects he experienced after being struck by lightning. Evan goes overboard preparing for the storm, and Divya realizes his apprehension is about something entirely different.

Guest Stars: Jim Gaffigan and Jamie Ray Newman

Aired: Thursday, February 10 (9:00PM – 10:00PM ET/PT)


Astraphobia" — Photos by Giovanni Rufino/USA Network
2-17
"Fight or Flight"
After swapping her high stress lifestyle for the laid back vibe of the Hamptons, Hank's latest client fears she may never learn to relax -- until Hank discovers a medical condition is to blame. Evan finds out the real reason why Paige hasn't spent the night.

Guest Stars:

Aired: Thursday, February 17 (9:00PM – 10:00PM ET/PT)


"Fight or Flight" — Photos by Barbara Nitke/USA Network
2-18
"Listen to the Music" - SEASON FINALE!
Hank believes his patient has been previously misdiagnosed and is determined to find out what he really has. Divya and Raj prepare for their upcoming nuptials by taking dance lessons, but wind up as patients.

Guest Stars:

Aired: Thursday, February 24 (9:00PM – 10:00PM ET/PT)


"Listen to the Music" — Photos by David Giesbrecht/USA Network