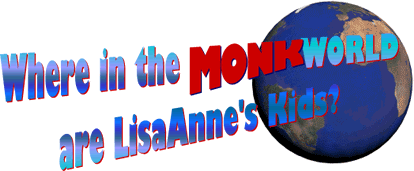 My kids and I like to visit locations where Monk episodes have been filmed. Here are some pictures of the places we've visited: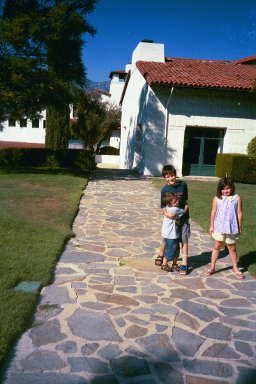 Look familiar? "It's a Jungle Out There..."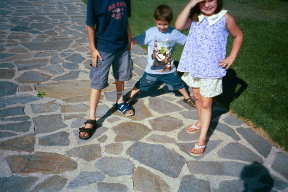 Not Stepping on Any Cracks!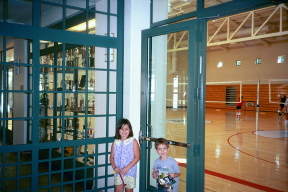 The Gym - "Expect me when you least expect me!"
from the episode "Mr. Monk Goes Back to School"
filmed at:
FLINTRIDGE SACRED HEART ACADEMY
440 St. Katherine Drive
La Canada, CA 91011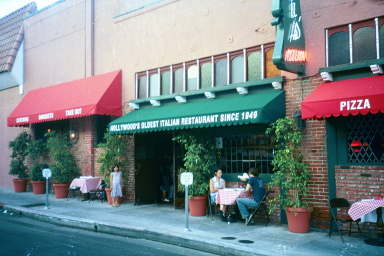 The Italian Restaurant from the episode, "Mr. Monk Meets the Godfather":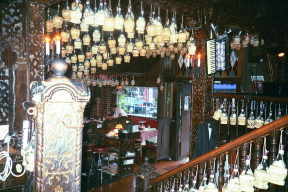 View of the stairs that Monk and Sharona go up to talk to The Godfather...
(note the bottles that hang from the ceiling)
filmed at:
MICELI'S ITALIAN RESTAURANT
1646 N Las Palmas Ave
Hollywood, CA 90028
Phone: (323) 466-3438
www.micelisrestaurant.com


From "Mr. Monk Goes to the Ballgame"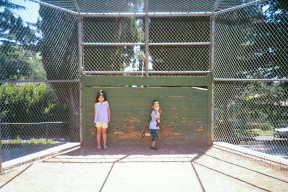 Benjy's Little League Field
(note the triangular hole at the top right-hand corner of the backstop)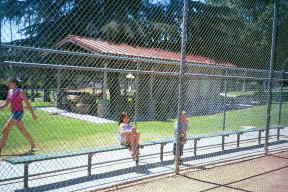 "If you have any homework, you may as well get it out now.."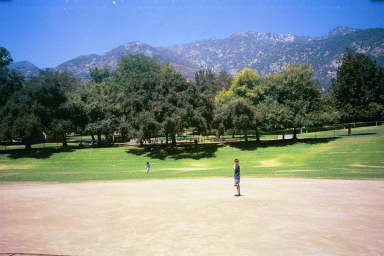 View of the mountains from home plate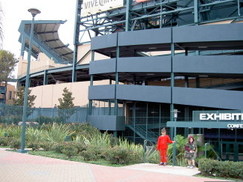 ANGELS STADIUM, Anaheim, California
where part of "Ballgame" was filmed
filmed at:
Benjy's Little League Field:
FARNSWORTH PARK
568 E. Mount Curve Ave.
Altadena, CA 91101
Stadium Scenes:
ANGELS STADIUM
2000 Gene Autry Way.
Anaheim, CA
www.angelsbaseball.com


From "Mr. Monk Gets Married":
"Cave Therapy" at Bronson Caves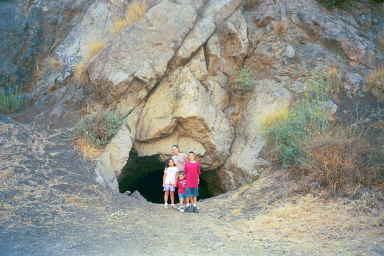 "You know who I miss? The coyote."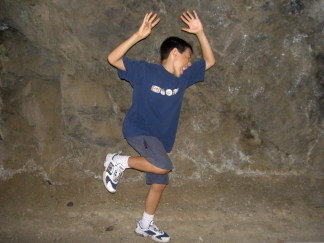 Imitating Monk "Freaking Out to the Flashbulb"
Cave Scenes from "Mr. Monk Gets Married"
filmed at:
BRONSON CAVES
West side of Griffith Park,
End of Canyon Drive,
Los Angeles, CA 90026

From "Mr. Monk & The Kid"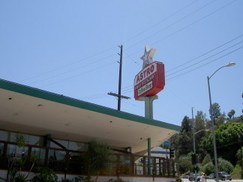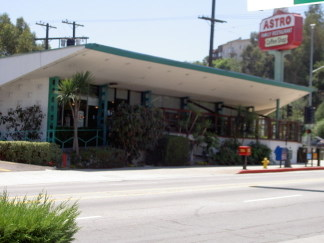 This is the diner that Monk, Tommy and Natalie
went to when they were following the kidnap
victim's mother (played by Brooke Adams)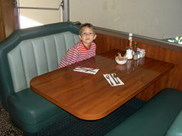 "Where's my lunch so I can separate it and eat it!?!"
Diner Scenes from "Mr. Monk & the Kid filmed at
Astro Family Restaurant/Coffee Shop
2300 Fletcher Dr.
Los Angeles, CA 90039
(323) 663-9241


Parts of MR. MONK GOES TO MEXICO
were filmed at Universal Studios Hollywood: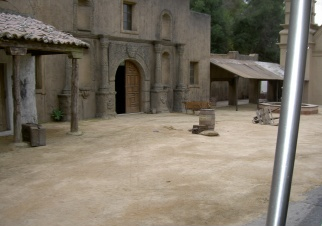 This is the courtyard where the waiter
was trying to convince Monk that there are
other bottled waters that are just as good as Sierra Springs...
(note the arched doorway and the decorative door)...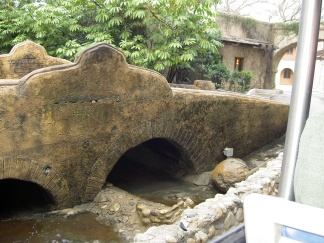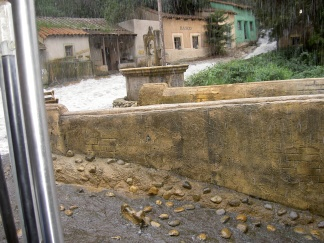 This is the bridge that Monk jumps behind
to keep from being run over by the truck:
ALTO!! ALTO!!

We are MONK-ees
Here we are,
On a Friday night,
Turn USA on now,
And turn off the light!
Hey, hey we are Monk-ees!
And people say we've lost our minds!
But we're too busy watching
Any episode we find!
We know them all by heart now,
We know them all word for word,
We drink Sierra Springs water,
We're obsessed - Yeah! - Have you heard?
We are usually friendly
Unless you are a troll or a shill,
Then we'll just bite your head off,
And watch it roll down the hill!

I know it seems crazy,
Monkisms in our vocabulary
But I better be careful,
It runs in my family!
Hey, hey we are Monk-ees!
You'll never know where we will be!
Who'd a thought we'd get hooked on
A cop who has OCD?
~~ by LisaAnne




All photos copyright 2005-2006 by LisaAnne